LEE MISSION CEMETERY BURIALS
Compiled 1996 by Stephenie Flora, Sherrill Hochspeier and Jean Custer
Updates are made on a continuous basis by Michael Staten
For needed corrections, email Michael Staten at michael@leemissioncemetery.com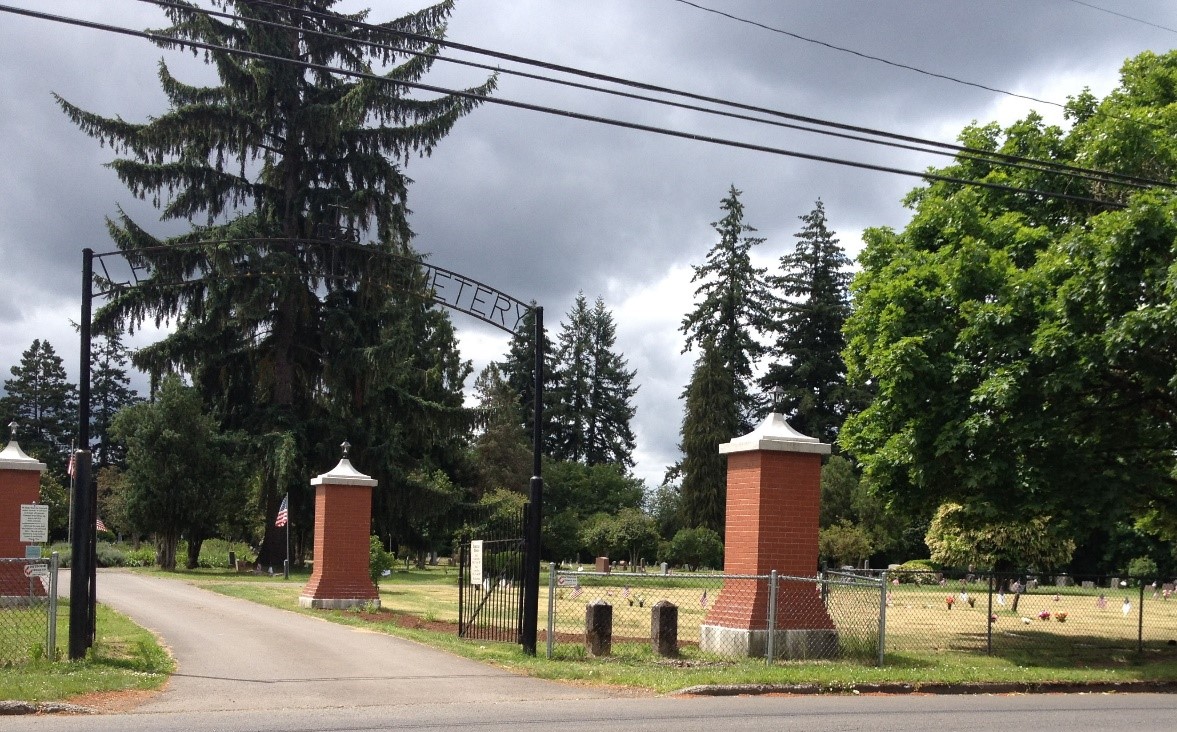 Burial Listing for surnames beginning with - E -
1) A single rose beside a burial listing indicates an unmarked grave. If you find that your family member is unmarked and you wish to place a marker, please contact the Lee Mission Cemetery Board to discuss your options and to notify them of your intent.
2) A box with an "R" in it preceding a burial listing indicates a reserved plot
3) The number to the right of the death date is the burial plot number and can be used in the plot search option to find out who is buried in adjoining plots. An N/A in the plot location indicates that although the individual is known to have been buried in the cemetery, the exact location is not known at this time. All additions and corrections are appreciated and can be sent to stephenie@leemissioncemetery.com.
NOTICE: The content of this website is provided for individual use. Commercial use is prohibited per copyright and plagarism laws, as is copying the website to another location.
EAGLETON, David
b.
d. 12 May 1973 N/A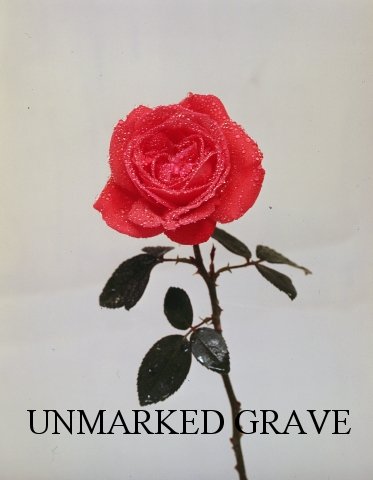 EAMES, Hannah
b.
d. 10 Mar 1910 D-14-04-04
widow; died at Salem hospital of gallstones with contributing cause of jaundice per D/C #812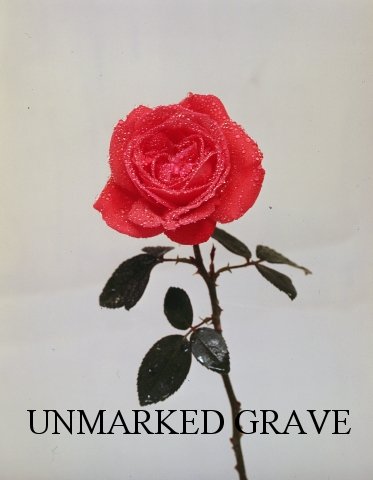 EARLS, Baby
b.
d. 10 Jan 1954 C-43-06-07
Interment Record #1836
Note: also shown at City View Cemetery in plot 6-3-21-N, may have been reinterred at some point

EASTBURN, David J. Rev
b. 1911
d. 04 Dec 1987 RA-53-07
"The Rev. David J. Eastburn, 76, died Friday.
He was born in Aitkin County, Minnesota. He had degrees from Iowa Wesleyan College in Mount Pleasant and the Garrett Bible Institute in Evanston, Ill.
He served churches in Luverne, Blue Earth, Fergus Falls, and Rochester, all in Minnesota, before becoming chaplain at the Mayo Clinic in Rochester. He held that post until his retirement in 1977.
He moved to Salem in 1979.
He attended the Clear Lake United Methodist Church, Keizer. He was a member of the Eastern Star, Masonic Lodge and White Shrine of Jerusalem.
Survivors include his son David of Salem.
Memorial services will begin at 11 a.m. Tuesday in Clear Lake United Methodist Church. Private interment will be in Lee Mission Cemetery, Salem.
Contributions may be made to United Methodist Church, Minnesota Conference Pension.
Arrangements are by the Virgil T. Golden mortuary, Salem." SJ Dec 6, 1987 2B:4
EASTBURN, Gladys R.
b. 1911
d. 28 Sep 1982 RA-53-08
"Mount Angel--Gladys R. Eastburn, 71, Mount Angel Towers, died Saturday.
Born in Seneca, S.D., she came to Oregon in 1979. She lived in Salem before coming to Mount Angel. She was a retired lab technician with the Mayo Clinic in Rochester, Minn. She was a member of the Silverton United Methodist Church and the Order of the Eastern Star, Rochester.
Surviving are her husband, the Rev. David J., and son, David L., Salem.
Services will be at 2 p.m. Wednesday in Silverton United Methodist Church. Private interment will be in Lee Mission Cemetery, Salem, under direction of the Virgil T. Golden mortuary, Salem. The family suggests contributions to the United Methodist Church Minnesota Conference Pension Inc., 122 W. Franklin Ave., Room 400, Minneapolis, Minn. 55404." SJ Sep 20, 1982 2B:2
EASTMAN, Carolee J.
b. 14 Jan 1944 San Diego, San Diego County, California
d. 13 Jan 2014 Salem, Marion County, Oregon RC-47-18

"Carolee J. Eastman--January 15, 1944 - January 13, 2014
Carolee went to be with her Lord Jesus Christ on Monday afternoon, 13 January 2014 after a two year struggle against pancreatic cancer.
She was born 15 January 1944 to LTJG Forrest Bird and Betty J. Bird on Naval Air Station North Island, San Diego. Carolee was the first of four children and would spend nearly 70 years enriching other people's lives. Her beautiful smile and quick wit will be missed by all who knew her.
Her many accomplishments included performing the roles of Mother, home-school Teacher, Clerical and Library worker, Home Management Expert and Loving Wife. She also enjoyed flower and vegetable gardening.
Carolee spent some 12 years as a volunteer counselor at the Salem Crisis Pregnancy Center, supporting their mission and leading some 20+ young women to Christ by her own strong example and profession of faith. Her proudest accomplishment was the successful raising of a son, Elliott F. Eastman. Her biggest joy was participating in Bible studies at Capital Baptist Church in Salem.
She is survived by her husband, Robert Eastman, her son Elliott, and brothers Richard Bird of Visalia, CA and Nathan Bird of Sparks, NV. She was preceded in death by her brother Todd Bird of Dallas, TX.
Interment will be at Lee Mission Cemetery with a small private service. A Celebration of Life service will be held Saturday, 1 February 2014, 1 pm, at Capital Baptist Church, 3000 Lansing Ave, Salem, Oregon. All who knew her are cordially invited to attend." [Statesman Journal, January 24, 2014]
EASTMAN, Robert
b.
d. Reserved RC-47-18

EASTWOOD, Rubena
b. 1861 England
d. 20 Jun 1915 D-17-03-03
aged 54yrs
"Eastwood--At the Willamette sana-torium, Sunday, June 20, 1915, Mrs. Rubena Eastwood, aged 54 years.
She is survived by a husband living at Fruitland. Funeral services will be held this afternoon at 2 o'clock from the chapel of Rigdon & Richard-son, Rev. R.S. Gill officiating. Interment will be in Lee Mission cemetery." OS Jun 23, 1915 6:6

EBERT, Samuel Shirk
b. 08 May 1834
d. 15 Aug 1911 D-13-02-03
"Ebert--At the Salem hospital, Aug. 15, 1911, Samuel S. Ebert, aged 77 years, 3 month and 7 days.
Funeral will be held at the Lee Methodist church this morning at 10 o'clock, Rev. Blair officiating. Interment will be made in the Lee Mission cemetery." DOS Aug 17, 1911 5:6 widower; retired farmer; per D/C #2450

EBY, Mary Lovina
b. 1902
d. 11 Jul 1963 RA-55-02
"Miss Mary Lovina Eby, 1492 Franklin NW, died Thursday at a Salem nursing home. She was born at Norden, Neb., and lived nearly all her life at Valentine, Neb., until moving to Salem eight years ago. She was a member of the West Salem Methodist Church.
Survivors include four brothers, Perl Eby, Colton, Ore., Joe Eby, Bonners Ferry, Idaho, John Eby, Martin, S.D., and Charles Eby, Salem.
Services will be at 10:30 a.m. Monday at the W.T. Rigdon Funeral Home. Interment will be at Lee Mission Cemetery." OS Jul 13, 1963 5:7

EDDY, Amanda Platt
b. 27 Jan 1809 Oneida Co. NY
d. 15 Dec 1890 OLD 104-02
wife of Hiram Eddy
Mother footstone
on marker w/Hiram Eddy
"At her home in North Salem, on the afternoon of Monday, Dec. 15, 1890, Mrs. Amanda Eddy, aged 81 years.
Deceased was the wife of the late Hiram Eddy and had made her home in Salem for many years. She came to Oregon at an early day, crossing the plains and arriving at Portland early in the 50's. They lived in Polk county for a number of years. She leaves many friends and three children to mourn the death of a kind neighbor and a loving mother. The funeral was conducted yesterday afternoon." DOS Dec 16, 1890 4:3
EDDY, Calvin Laughton
b. 02 Apr 1943 Boston, Massachusetts
d. 17 Sep 2014 Salem, Oregon RC-47-13
"Mr. Calvin Laughton Eddy, 71, of Salem, Oregon, passed away September 17, 2014. He was born April 2, 1943, in Boston, Massachusetts, to the late Robert Laughton Eddy and Julia Cheney Eddy. He completed much of his undergraduate work at Florida State University, and later received his bachelor's degree from Hunter College of The City University of New York. Mr. Eddy previously lived in Vermont and later Sarasota, Florida, where he graduated from Sarasota High School. Mr. Eddy is survived by a sister and brother-in-law, Roberta Eddy (Jerry) Maddox of Atlanta, Georgia, nephews Lamont (Jen) Maddox and Ryan (Kathy, daughter Finley) Maddox, and niece Jolie Maddox, an aunt and numerous cousins. Mr. Eddy is buried in the Lee Mission Cemetery in Salem, Oregon." [Statesman Journal October 12, 2014]

EDDY, Hiram
b. 07 Jun 1804
d. 04 Dec 1888 OLD 104-01
Father footstone
His memory is blessed
on marker w/Amanda P. Eddy
"At his home in North Salem, on Tuesday night, December 4, 1888, Hiram Eddy, aged 84 years and 6 months.
Funeral to-day (Thursday) at 10 o'clock a.m.
Hiram Eddy was born June 7, 1804, in Oneida county, N.Y.; was married to Amanda Platt, Nov. 4, 1830, and lived on his farm near Orvell in Oswego county, N.Y., until 1844, when he went with his family to Branch county, Michigan. In 1851 he started for Oregon, but when he arrived at the Missouri river, it was too late to cross the plains that year; conse-quently he remained in Missouri until the spring following 1852, when with an ox team he made the trip as far as The Dalles, where he left his teams and went down the Columbia river, in a small boat, and arrived in Portland on the last day of October. The next February he went with his family up into Polk county, where he located a donation claim. In the winter of 1861-62 he was nearly broken finan-cially by the great overflow. After moving about several times he finally settled in Salem in the fall of 1873, and has remained here ever since. He had been in feeble health for 10 years and paralyzed about a year before his death. He leaves an aged wife and three children--two sons and one daughter--to mourn his loss. His eldest son, R.A. Eddy, is a member of the Missoula (Montana) Mercantile Co.; the youngest A.P., is living at Spokane, while the only living daughter, Mrs. F.E. Chaney, is here with her mother. Mr. Eddy was a man of great honesty and integrity, and was respected by all that knew him." DOS Dec 6, 1888 3:3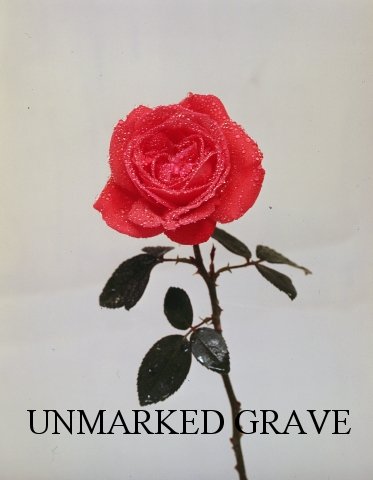 EDDY, Ray
b.
d. 20 Sep 1914 N/A
"Baby Ray Eddy Buried--Funeral ser-vices were held yesterday afternoon at 3 o'clock from the residence of Mr. and Mrs. Jess M. Eddy, 570 Ferry street, over the remains of baby Ray Eddy, aged three months. Rev. Richard N. Avison officiated. The burial took place in the I.O.O.F. cemetery." OS Sep 23, 1914 5:3 D/C states Lee Mission Cemetery--no record at IOOF cemetery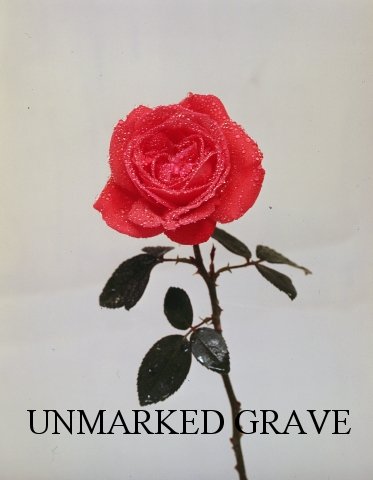 EDGAR, Mary Josephine (Hendershott)
b. 08 Jul 1852/07 Oct 1851 New London, Iowa
d. 18 Jul 1905 OLD 110-03
Nearest relative or friend listed as Mrs. M.H. Eaton per Record of Interment #366
wife of an Addison "Ad" Edgar, m'd Apr 1868 Vancouver, Washington
d/o James and Harriett Jane (Vincent) Hendershott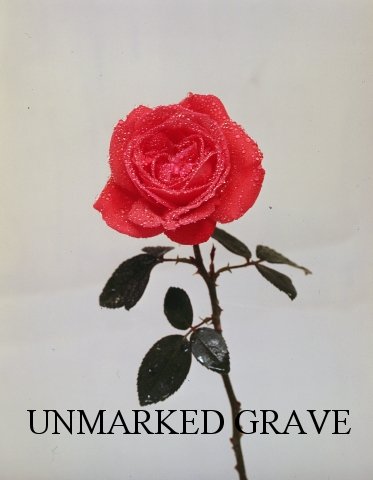 EDGE, Marie J.
b. 19 Jul 1943
d. 04 Dec 1984 RA-17-12
"Services will be at 1 p.m. Saturday at the Howell-Edwards-Doerksen mortu-ary for Marie J. Edge, 41, of 3165 Bonham St. S, who died Tuesday.
Interment will be private.
Born in Gardiner, she moved to Salem from Reedsport 15 years ago. She was a homemaker.
Survivors include her husband, Richard T.; mother, Ruth Toftdahal, Reedsport; daughters, Patti R., Vikki D., and Sheri J., all of Salem; brother, Jim Keith, Beaver; and sister, Cheryl Cuevaz, Bell Gardens, Calif.
Contributions may be made to a charity of choice." SJ Dec 7, 1984, 2B:4

EDSON, Ida E. Hoppes
b. 16 Sep 1868 KS
d. 20 Apr 1923 A-30-04-06
"Edson--Ida E. Edson at McMinnville April 20, 1923, age 54 years, survived by 8 children, Mrs. Mary Johns, Eugene, Mrs. John Bowen and Mrs. C.J. Channer of Salem, Iva, Vera, Kenneth, Rowland and Buell of McMinnville. Funeral services will be from the Terwilliger home Monday, at 2 p.m., Rev. Mr. Betta officiating. Con-cluding services at Jason Lee cemetery." OS Apr 22, 1923 5:3

EDSON, James Kenneth
b. 1899
d. 1937 A-30-04-08
not on OR Death Index

EDWARDS,
b.
d. OLD 177-03

EDWARDS, Eva W.
b. 12 Dec 1890
d. 20 Sep 1973 D-20-04-05
"Eva White Edwards, 82, Portland, former Salem resident, died Thursday in Portland.
She was born in the Salem area and lived here until moving to Portland six months ago. Survivors include sister Mable Miller of Portland.
Graveside services will be 2 p.m. Saturday at Lee Mission Cemetery, Salem. Foster Road mortuary, Port-land, is in charge." OS Sep 21, 1973 17:4

EDWARDS, Howard
b. 21 Jul 1885
d. 29 Mar 1935 D-20-04-06
"Howard Edwards, at the residence, 346 Richmond Ave., Friday, March 29, at the age of 49 years. Survived by widow, Eva H. Edwards, Salem; brother, Edwin Edwards, Corvallis; sister, Mrs. Martha Pettingell, Berkeley, Cal. Funeral services Monday, April 1, at 2 p.m. from the chapel of the Clough-Barrick company. Interment Lee Mission cemetery." OS Mar 31, 1935 5:1 s/o William & Sadie (Schmidt) Edwards per D/C #254

EDWARDS, William Henry
b. 11 Oct 1853
d. 28 Apr 1917 D-20-04-08
"Edwards--At the Willamette Sanitarium, Saturday, April 29, at 7 o'clock p.m., William Harry Edwards, who was 62 years old.
Mr. Edwards had lived in the vicinity of Salem for about twenty years. The family home was four and one-half miles east of Salem.
Besides his wife he is survived by two sons, Edwin and Howard Edwards, and a stepson, Herman Schmidt, of Rochester, Minn. He also leaves two daughters, Mrs. L.W. Pettingill of San Francisco and Mrs. R.E. English of Vancouver, B.C.
Funeral announcements will be made later. The body is at the establish-ments of Webb & Clough awaiting further word from relatives." OS Apr 29, 1917 5:5 s/o Tom Edwards; born England; m'd; informant Mrs. Margaret Edwards per D/C #201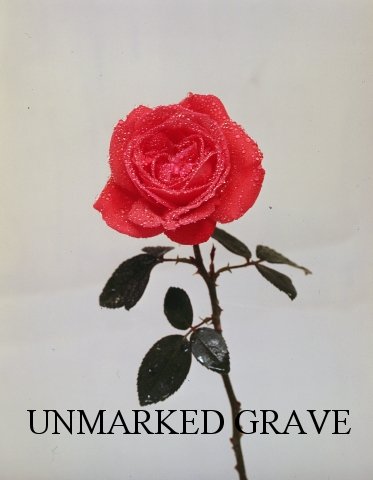 EGLESTON, David J.
b. 05 Apr 1941
d. 15 May 1987 RA-19-05
US Navy
"David J. Egleston, 46, of Salem, died Friday.
He was born in San Diego, Calif., and came to Salem two years ago from Dayton, where he was mayor in 1984 and 1985. He was a foreman for the Salem Area Transit District and a member of St. Joseph Catholic Church and the Masonic Lodge.
Survivors include his wife, Charlene A.; daughters, Michelle Barnett, Garland, Texas, and Linda Egleston, Madison, Wis.; sons, Michael Auk, in Texas, and Larry Egleston, Salem; sisters, Mildred Draegert, McMinn-ville, and Stella Acosta, Salem; brother, William, Seattle; and six stepchildren.
Rosary will be at 8 p.m. Monday in the Virgil T. Golden mortuary, Salem. Mass will be at 10 a.m. Tuesday in St. Joseph Catholic Church, Salem. Interment will be in the Lee Mission Cemetery, Salem.
The casket will be open from 3 to 8 p.m. today and 9 a.m. to 8 p.m. Sunday and Monday.
Contributions may be made to the Salem Hospital Foundation." SJ May 16, 1987 2B:6

EILERT, Inez E.
b. 1925
d. 24 Jan 1945 A-27-02-04
on marker w/Vance Lee & Kenneth L. Eilert
"Mrs. Inez Eilert, late resident of 489 N. 14th St., at a local hospital Thursday, January 24. Survived by her husband, Kenneth Eilert; parents, Mr. and Mrs. Waldo Geer, Salem, and a brother, Irwin Geer. Services will be held Saturday, January 26, 1:30 p.m., at the Clough-Barrick chapel, with Rev. S. Raynor Smith officiating. Interment in Lee Mission cemetery." OS Jan 26, 1946 5:1



EILERT, Kenneth L.
b. 1923
d. Reserved A-27-02-04
on marker w/Inez E. & Vance Lee Eilert
Although on marker with other Eilert family, Kenneth Eilert is to be buried in a different cemetery upon his death.

EILERT, Vance Lee
b. 1945
d. Reserved A-27-02-03
on marker w/Inez E. & Kenneth L. Eilert


ELD, Charles Nelson
b. 02 Feb 1913
d. 06 Jul 1924 D-23-01-06
s/o Elmer and Sylvia (Craig) Eld; age 11yrs5mos4dys; died of diphtheria; born Alberta, Can per D/C #486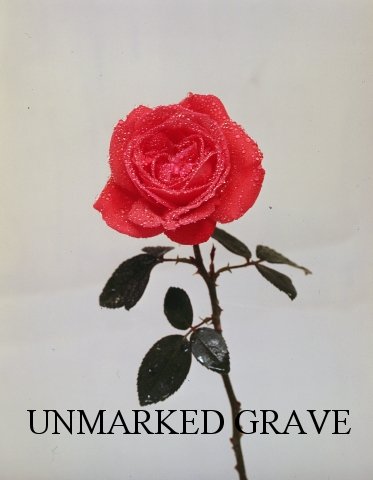 ELDRIDGE, Grace
b. 1881
d. 04 Dec 1962 N/A
"Late resident of 4120 Kurth St. S., Salem, Dec. 4 in a local nursing home at the age of 81 years. Survived by daughter, Gladys Dyer, El Mirage, Ariz.; niece, Della Ramey, Salem; nephew, Lauris Hill, Newberg, Ore. Announcements later by W.T. Rigdon Funeral Home." OS Dec 8, 1962 II:12:1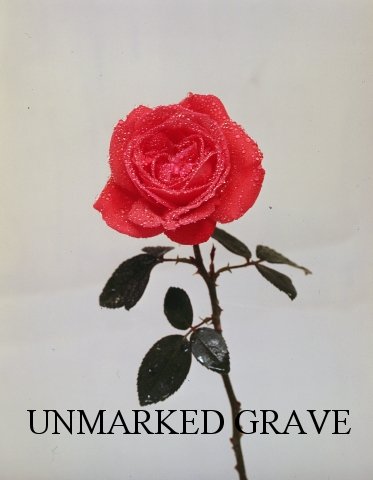 ELFORD, Infant
b. 06 Oct 1892 Salem, OR
d. 21 Oct 1892 OLD 112-01
"Elford--At the family home, north-east of the asylum, on the afternoon of Friday, Oct. 21, 1892, the infant son of Thomas and Adelaide Elford, aged 3 weeks.
The remains will be interred in Lee Mission cemetery at 2:30 o'clock today." DOS Oct 22, 1892 4:5

ELKINS, Mitchell Lane
b.
d. 23 Nov 2018 RA-37-21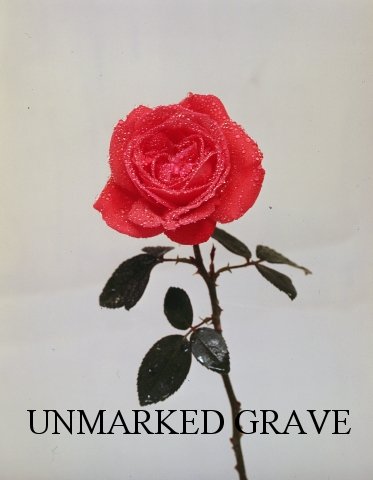 ELLIOTT, Silas
b. 1854
d. 31 Oct 1922 C-39-02-01
Interment Record #882
"Elliott--In this city October 31st, Silas Elliott, age 68 years. Funeral services were held at the Lee Mission cemetery November 1, 1922, at 3 p.m. Interment was in charge of Webb & Clough." OS Nov 2, 1922 3:5


ELLIS,
b.
d. Reserved RA-13-21

ELLIS, Jeanne Louise
b. 10 Jul 1953
d. 17 Apr 1984 RA-13-04
At Rest
Beloved daughter & mother
"Turner--Graveside services will be at 1 p.m. today in Lee Mission Cemetery, Salem, for Jeanne Louise Ellis, 31, of 5110 Boise St., who died Tuesday.
She was born in Vancouver, Wash., and moved here five years ago from Idaho.
Survivors include her sons, Jason Hopkins and John Thomas Ellis, both of Turner; daughter, Kimberly Ellis, Turner; parents, Charles and Winnifred Bilow, Turner; brothers, Fred Bilow, Tigard, and Stacey Bilow, Aloha; and sister, Linda King, Payette, Idaho.
Arrangements are under the direction of Howell-Edwards-Doerksen mortuary." SJ Apr 20, 1984 2B:5

ELLIS, John A.
b. 09 Feb 1898
d. 19 Feb 1969 RA-38-03
on marker w/Mary Ellis
"John A. Ellis, 71, 456 18th St. NE, a resident of Salem the past 22 years, died Wednesday at a Salem hospital.
Born in Rice Lake, Wis., he came to Salem from Tacoma, Wash. He worked for seven years at the Burkland Lumber Co. sawmill and then for seven years as an aide at the State Hospital.
Surviving are widow Mary, Salem; mother Mrs. Minnie Sewart, Tacoma; daughter Mrs. Ruth Reichelt, Torrance, Calif.; sister, Mrs. Alice Bray, Eton-ville, Wash.; step-son Paul Walrath, Salem; three granddaughters and three great-grandchildren.
Services will be 10:30 a.m. Saturday at W.T. Rigdon mortuary, Rev. James Love officiating. Interment will be at Lee Mission Cemetery. The family requests contributions to the Salem Memorial Hospital Cancer Research fund." OS Feb 20, 1969 II:19:1



ELLIS, Mary W.
b. 01 Jul 1905
d. Reserved RA-38-02
on marker w/John A. Ellis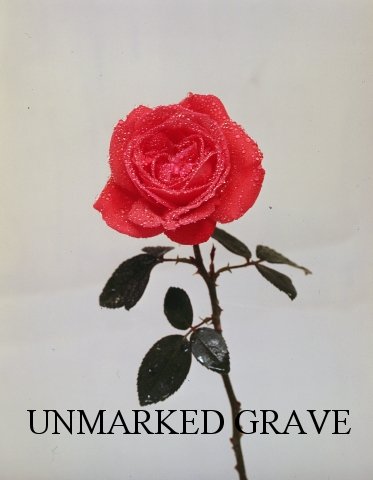 ELMER, William
b.
d. 01 Jan 1929 OLD 213-08
"William Elmer, 70, of Portland, died Thursday at a local hospital. Funeral services at 4 o'clock Friday afternoon from Rigdon's mortuary. Interment Lee Mission." OS Jan 4, 1929 2:3

ELZNER, Edna Nadine
b. 23 Jul 1907
d. 23 Jul 1940 C-50-01-06
"Mrs. Nadine Elzner, late resident of 960 North 18th street, July 23. Survived by husband, Prince Elzner; two children, Bobby Dean and Betty Mae; mother, Mrs. T.C. Champlin of California; sister, Mrs. W.H. Peter-son; brother, Calvin Gage, both of Salem. Services will be held from the Walker and Howell chapel Thursday, July 25, at 2:30 p.m. Rev. F.C. Stannard will officiate. Interment in Lee Mission cemetery." OS Jul 25, 1940 5:3
D/C #644: d/o W.O.& Myrtle M. (Barrow) Gage
Record of Interment #1584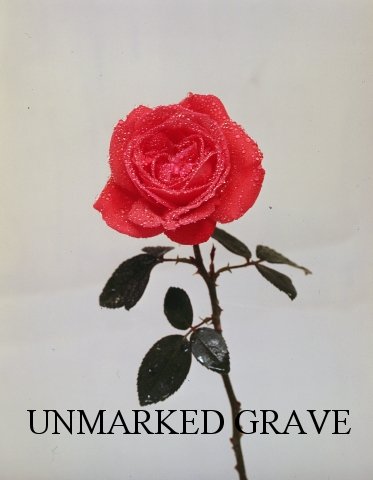 ENSLIN, Lucinda Jane
b. 1873
d. 18 Jun 1949 Salem, Marion County, Oregon C-46-02-08
Record of Interment #1646
"Mrs. Lucinda Jane Enslin, in this city, June 18. Survived by a daughter, Mary Enslin of Salem; a son, Nelson Enslin, a brother, James W. Lane, and a sister, Rosa Lane, both of Dayton, Ohio; and five grandchildren. Services will be held Tuesday, June 21, at 10:30 a.m. at the W.T. Rigdon chapel with Dr. Charles Durden offici-ating. Interment will be in Lee Mis-sion cemetery." OS Jun 20, 1949 10:1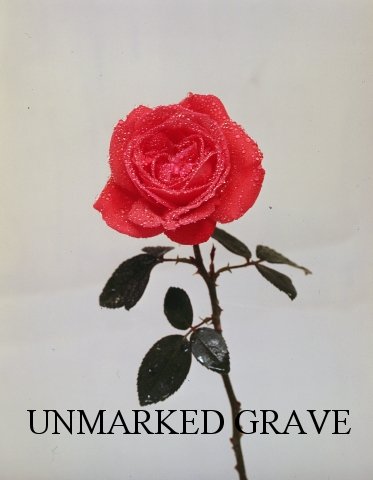 ENTZ, Rachel
b.
d. 1852 N/A
d/o Eneas & Catherine (Rosenburg) Entz per Sarah Hunt Steeves' Book of Remembrance, Marion County, Oregon, Pioneers, p. 233
ERAM, Nisiko Esemanau
b. 18 Sep 1953
d. 17 Jan 2022 RC-14-16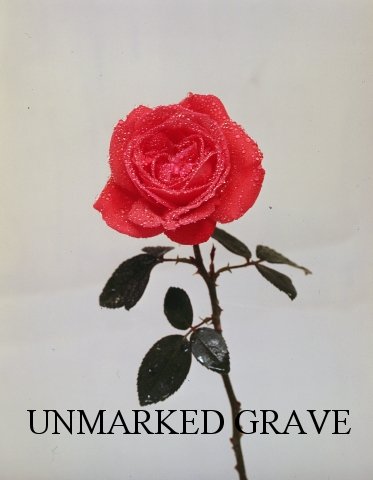 ERICKSON, Ernest
b.
d. D-02-04-07
Ashes
only information per plot map D-02

ERICKSON, John Albert
b. 1868
d. 31 Aug 1923 D-12-02-08
"Funeral services for the late John Albert Erickson, 55, who died here August 31, 1923, are to be held Tues-day afternoon at four o'clock from the Rigdon mortuary with Rev. Koehler officiating. Interment will be made in the Lee Mission cemetery." CJ Sep 4, 1923 5:5

ERICKSON, John Victor
b. 30 Jan 1885
d. 30 Jun 1940 OLD 210-10
on marker w/Emil V. Ask
"John Eriksen, 55, late resident of Brookings, in this city June 30. Sur-vived by sisters, Tora Gustafson of Brookings, Bertha Eriksen of Sweden; brother, Bernard Eriksen of Sweden. Private services will be held from the Walker & Howell Funeral home Tuesday, July 2." OS Jul 2, 1940 5:2 s/o Victor & Johanna Erickson per D/C #581


ERICSON, James
b.
d. Reserved RA-16-05
ERICSON, Mary
b. 08 Sep 1946
d. 16 Jan 2003 RA-16-04
"VANCOUVER, Wash. - Mary Dianne Ericson, daughter of Forest and Elaine Bartlett died peacefully at home surrounded by her family. Born on Sept. 8, 1946, in Watertown, S. D., she lived most of her childhood in Salem. She graduated in 1964 from North Salem High School and attended Chemeketa Community College.

She met and married James K. Ericson in 1966. During their life together, Mary had the opportunity to live in Japan and England, and cherished those experiences. She was a floral designer for many years and enjoyed many other artistic pursuits. Her favorite hobbies included gardening, going to the beach, and visiting with and shopping for her grandchildren. She loved animals and frequently brought home and sheltered stray dogs and cats. She had a special place in her heart for the disadvantaged. She was an active member of St. Johnıs Lutheran Church, Vancouver, and was involved with the Social Ministries Board for nine years.

She was a loving wife, devoted daughter and sister, and a patient mother and grandmother. Mary will be remembered by those that knew her for her gentle, soft spoken, and kind manner, her positive attitude, and her unforgettable smile.

She is survived by her husband, Jim Ericson of Vancouver,Wa.; her mother Elaine Bartlett of Salem; two daughters, Erika Ericson of Vancouver and Julie Hodge, her husband Jon and their two children Louis and Erin, of Heidelberg, Germany; one son, Sean Ericson, his wife Michele of Lakenheath, England and their five children Beth, Jarret, Emily, Sarah and Katrina; sister, Carol Thomas of Salem; brother, Jim Bartlett and his wife Linda of Salem.

Services will be held Tues., Jan. 21 at St. John Lutheran Church in Vancouver, Wash. at 11 a.m. The graveside service will be in Salem, at Jason Lee Cemetery at 3 p.m.

The family would like to thank Salmon Creek Dialysis Center for all of their support and kindness. Memorial contributions may be made to the American Diabetes Association,3434 Martin Way N.E., Olympia, WA 98506: or to the National Kidney Foundation of Oregon and Washington, 1006 S.E. Grand Ave., Suite 100, Portland, OR 97214." SJ Online


ERSKINE, Helen M.
b. 1893 Kentucky
d. 14 Dec 1950 C-40-03-05
Mother
Interment Record #1715
"Helen Erskine, Jr. Symphony Secretary, Dies--Helen M. Erskine, executive secretary of the Portland Junior Symphony orchestra since 1938, died Thursday night.
Mrs. Erskine was credited by symphony leaders with being instru-mental in directing and encouraging the activities of what has become one of Portland's proudest institutions.
Born in Kentucky, she came to Portland at an early age and attended the old Portland high school. After attending the Hollins school for girls near Roanoke, Va., she went to Oregon State college for two years.
Her mother, the late Mrs. Alexander Thompson, was the first woman elected to the legislature in Oregon. Her husband, Charles W. Erskine, was a deputy United States attorney and general counsel for the state public utilities commission. He died in 1944.
She is survived by two children, David Erskine and Mrs. Martha Findlay, both of Portland, and three grand-children.
The funeral will be held at 10 a.m. Saturday at J.P. Finley & Son. The family asks friends to omit flowers and send remembrances to the junior symphony's Helen Erskine scholarship fund instead.
Committal in Salem will be private." OJ Dec 15, 1950 I:6:2


ERSKINE, Lydia Emma
b. 1865
d. 28 May 1957 Gresham, Oregon C-40-03-07
Interment Record #1909
"Erskine--May 28, Lydia, late of Gresham, Or.; grandmother of Mrs. Paul Findlay Jr., Seattle; David W. Erskine, Bryan, Tex.; 5 great-grandchildren. Friends are invited to attend funeral services Friday, 3:30 p.m at Centenary Wilbur Methodist church SE 9th and Pine. Interment Jason Lee cemetery, Salem, Or. A.J. Rose & Son, Funeral Directors." Oreg May 30, 1957 6:3


ERSKINE, Wesley Martin Rev.
b. 07 Jan 1862
d. 24 Feb 1914 Yamhill County, Oregon C-40-03-06
Interment Record #634
D/C #692: s/o Adam H. & Ellen E. (Martin) Erskine; m'd; died fromcerebral hemorrhage at Yamhill Co, OR
ESEMANAU, John
b.
d. 13 Feb 2017 Washington RC-14-09
2
ESEPWAK, Takiko Sana
b.
d. Mar 2014 RC-13-02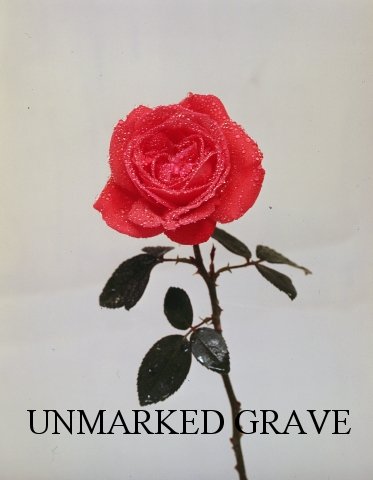 ESHTRUTH, Anna Catherine
b.
d. 11 Mar 1895 OLD 115-04
"Eshtrude--At her home in North Salem, on Monday, at 8 o'clock p.m., of consumption. Mrs. George Eshtrude, aged about 35 years.
She was a native of Germany and leaves a husband and four children. The funeral will take place at 2 o'clock p.m. Wednesday, from the German Baptist church. Interment in Lee Mission cemetery." DOS Mar 13, 1895 4:6 Record of Interment #126 has name as Estruth, while 1895 Census has Esthruth; also found spelled Eshtrude

ESKEW, John Marion
b. 10 Jul 1857
d. 23 Apr 1917 D-24-03-04
on marker w/Zerilda J. Eskew
"The funeral of the late John Marion Eskew, will be held from the First Christian church this afternoon at 2 o'clock. Rev. F.T. Porter will con-duct the services and burial will be in Lee Mission cemetery. Mr. Eskew came to Oregon from Indiana about forty years ago and has lived in this state almost continuously since. He was a bridge builder by trade. Before coming to Salem the family had lived in Mehama. Mr. Eskew had been ill since September when he underwent an operation. Besides his wife, Mrs. Zerilda Eskew, the deceased is survived by a daughter, Mae. He also leaves four brothers and two sisters." OS Apr 25, 1917 5:2 s/o Presley & Cathaline (Jones) Eskew; m'd; age 59-9-13; bridge builder per D/C #189

ESKEW, Zerilda Jane
b. 1854
d. 15 Mar 1948 D-24-03-04
on marker w/J. Marion Eskew
"At Fresno, Calif., March 15, Mrs. Zerilda Jane Eskew, late resident of Miramonte, Calif. Survived by a daughter, Mrs. Luella Starr of Miramonte, Calif.; and four nieces, Halley Dennis and Sena Treesh, both of Portland, Katie Roscoe of Blodgett, Ore., and Lt. Cmdr. Irene Shelly, USNC., at St. Albins naval hospital in New York. Graveside services will be held in Lee Mission cemetery Monday, March 22, with the Rev. Dudley Strain officiating. Direction by the W.T. Rigdon company." OS Mar 20, 1948 7:5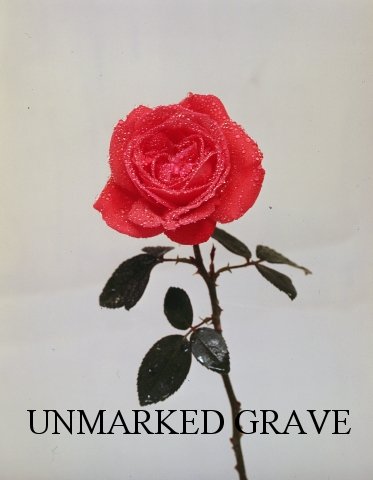 ESTEP, Nancy Irene
b. 10 Feb 1939
d. 12 Mar 2022 RC-47-21
Nancy "Bossy" Irene Estep passed away on March 12, 2022 while living at Tierra Rose. One of her favorite aides Cinthia was with her when she passed. She was born to George and Jane Poulsen in California on February 10, 1939. She was the oldest child and had one brother the late Jack Poulsen. She later moved to Oregon with her late husband, William Estep.
Nancy was proceeded in death by her youngest daughter Sandra Pool and her stepson Michael Estep. One daughter, Karen Carlson from Keizer, Oregon and one stepson William Estep III, survives her. She has five grandchildren, Clarissa, Elizabeth, and Becci all from Salem, Oregon and Crystal and AJ from Albany, Oregon. She has 17 great grandchildren. Mercedes, Keith, and Brandy from Texas, Cain, Arial, Anthony, Yesenia, Hector, Leotie and Zeek from Salem and Kiera, Kailey, Kaitlyn Brionna, Karma, Harlem, and Roman from Albany.
Nancy lived in a mother-in-law's house that was on her daughter Karen's property. The house was a converted barn. Therefore, she received the nickname "Bossy" cow. She loved the nickname and had a plaque made at the state fair that said Bossy's cow barn. Her favorite aides at Tierra Rose, Cinthia, Rocky, and Victoria (Pixie) nicknamed her Nana. Her beloved aide's names were in a special tablet and only those aides on the list she would allow to care for her. The aides said she taught them many things about how to care for elderly and enjoyed their time with her.
Nancy's family teased she must be related to Wimpy, the famous Popeye character. She loved hamburgers and no matter where we went, she would always order a hamburger. To quote the famous Wimpy, "I will gladly pay you on Tuesday for a hamburger today."
When Sandra and I were children, our family owned a station wagon. We also lived on a street that was full of children. Anyone that wanted to and could fit was welcome to go with us. No seatbelts were required back then. Fighting over who would sit in the rear facing seat was just part of the fun of loading up. We would go to parks, swimming pools, and great movies like a Planet of the Apes marathon that required all the neighborhood kids to call home and explain why hours later we were still not home.
Later in her life, Nancy worked helping the elderly and people with disabilities. She was a great companion to the people she helped and would help them with their daily needs like grocery shopping and housekeeping chores. Later when she retired, she enjoyed going places like the state fair, to the coast and other fun places. She loved animals of all kinds. We would go to the places like Bandon and Winston to see wild animals. On one trip, we were able to help feed lions and bears.
Services will occur at Johnson Funeral Home 134 Missouri Ave, Salem, Oregon on March 25 at 10:00 am with grave side services to follow at noon at Lee Mission Cemetery. A celebration of life will occur at Calvary Baptist Church 800 34th Ave. SE, Albany, Oregon on March 26 at 11:00 am. If you have, any further questions please contact her daughter Karen Carlson." Published by Johnson Funeral Home, Salem, Oregon March 27 & 28, 2022. Johnsoncelebrations.com/celebrations/nancy-bossy-irene-estep
ESTRUDE, Anna
See: ESHTRUTH, Anna Catherine


EVANS, Idumea [Murray]
b. 1876
d. 13 Nov 1949 Salem, Oregon C-18-01-05
Interment Record #1664
"Mrs. Idumea Evans, late resident of 4405 Sunnyview avenue, at a local hospital November 13. Surviving are her husband, Owen Evans of Salem; two daughters, Mrs. Marie Crawford of Salem and Mrs. Nena Helms of Prine-ville; a son, Hubert Evans of Brewster, Wash.; four sisters, Mrs. Alice Baird of Knoxville, Tenn., Mrs. Martha Hatmaker of Pineville, Ky., Mrs. Ella Loy of Hynera, Ind., and Mrs. May Roach of LaFollette, Tenn.; three brothers, John Murray and Arthur Murray of Sullivan, Ind., and Ed Murray of LaFollette, Tenn.; seven grandchildren and six great grand-children. Announcement of services later by the Clough-Barrick chapel." CJ Nov 14, 1949 17:8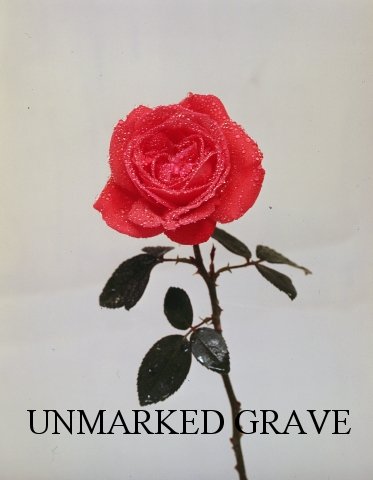 EVANS, Infant
b.
d. 17 Sep 1908 D-25-02-08
funeral home--Clough; nothing further per Record of Interment #446

EVANS, John Rev.
b. 27 Mar 1867
d. 19 Aug 1951 A-28-01-08
on marker w/Ora Maud Evans
"Rev. Evans, Retired Pastor, Dies in Salem--The Rev. John Evans, 84, retired Methodist minister and Salem minister for nearly 20 years, died Sunday in a local hospital following a heart attack. He had been ill since suffering a stroke last October.
The Rev. Mr. Evans was Secretary of the Columbia River conference of the Methodist church for about 30 years and an active member for 35 years.
Funeral services will be held at 3 p.m. Tuesday in the Virgil T. Golden chapel with Dr. Brooks Moore offici-ating. Interment will be at Lee Mission cemetery.
He was born March 27, 1867, at Kokomo, Ind., and came west at the age of about 18. He was married in 1891 in Idaho to Ora Maude Pierce, who died in 1947.
He entered the ministry in 1893 and served various appointments in Oregon, Washington, and Idaho. With Mrs. Evans he came to Salem to retire more than 20 years ago. They went to Huntington Park, Calif., in 1941 until the death of Mrs. Evans. Since then he has lived with daughters in Salem and Huntington Park.
He maintained an active interest in church work until illness last fall.
The Rev. Mr. Evans is survived by two daughters, Mrs. J.G. Marr, Salem, and Mrs. Zelah R. VanSkike, Huntington Park, Calif., four grandchildren and seven great-grandchildren." OS Aug 20, 1951 2:3


EVANS, Mary M.
b. 1884
d. 04 Apr 1971 C-18-01-06
Mom
"Mary M. Evans, 87, Veneta, former longtime Salem resident died Sunday at her home. Born in Sperryville, Va., she came to Salem in 1935 and moved to Veneta in 1966. She belonged to the Church of God.
Surviving are daughters Pearl Doust, Tacoma, Wash., Blanche Beavers, Aberdeen, Wash., Ruby Doust, Brainer, Minn., Mary Gruver, Marysville, Wash., Martha Cuff and Rose Wait, both Brooks, Myrtle Scherbahn, Anchorage, Alaska, Irene Salchenberg, Veneta; stepdaughters Mrs. Nena Helm, Prineville, Mrs. Marie Crawford, Terribone, Ore.; sons Ervin Sisk, Brooks, Albert Sisk, with the Navy; many grandchildren.
Services will be 1:30 p.m. Wednesday at Barrick mortuary. Interment will be in Lee Mission Cemetery." OS Apr 6, 1971 9:1

EVANS, Ora Maud
b. 1874
d. 19 Jan 1947 A-28-01-07
on marker w/John Evans
"Late resident of Salem, Mrs. Ora Maude Evans passed away in Huntington Park, Calif., Sunday, January 19. Survived by her husband, John Evans, Huntington Park; two daughters, Mrs. John G. Marr of Salem, and Mrs. W.R. VanSkike of Huntington Park; grand-children, Mrs. Gil Lieser, John Evans Marr and Robert B. Marr, all of Salem, Richard VanSkike of Huntington Park and three great grandchildren. Ser-vices will be held Thursday, January 23, at 2 p.m. from Clough-Barrick chapel with Dr. J.M. Adams offici-ating. Interment at Lee Mission cemetery." OS Jan 21, 1947 5:1


EVANS, Owen
b. 1878
d. 24 Mar 1963 C-18-01-05
on marker w/Idumea Evans
"Owen Evans, 85, of 4307 Scott Ave. NE, died Sunday at a Salem hospital. He was born in Coal Creek, Tenn., coming to Salem 32 years ago, and was a retired miner and laborer.
Survivors include the widow, Mary Evans, Salem; two daughters, Mrs. Marie Crawford, Salem, and Mrs. Nena Helms, Prineville; sister, Mrs. Sarah Dozier, Sullivan, Ind.; six grand-children, 12 great-grandchildren, and one great-great-grandchild.
Services will be at 1:30 p.m. Thursday at Barrick Chapel with Rev. Donald C. Hale officiating. Interment will be at Jason Lee Cemetery." OS Mar 25, 1963 5:1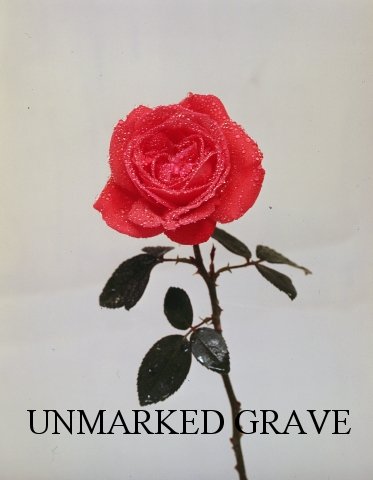 EWING, Coke
b.
d. 25 Dec 1924 OLD 162-04
"Ewing-In this city Dec. 25th, Coke Ewing age 61 years. Funeral services were held at 3:30 p.m. Dec. 26th, from the Rigdon mortuary. Interment Lee Mission cemetery." OS Dec 26, 1924 7:4 born CA; s/o William Ewing; widower; per D/C #884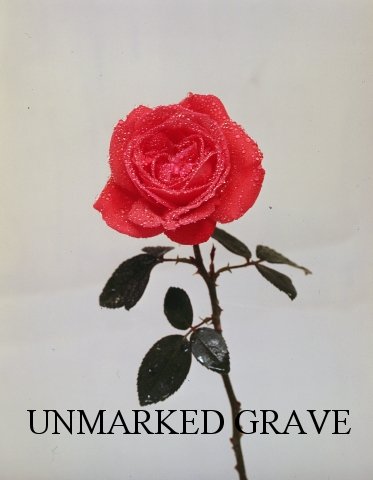 EYE, Baby
b.
d. 30 Dec 1908 OLD 146-16
"Eye--In Portland, Wednesday, Dec. 30, 1908, infant child of Mr. and Mrs. B.C. Eye.
The remains were brought to this city and interred in Lee Mission cemetery yesterday at 10 o'clock, the funeral taking place from Coroner A.M. Clough's undertaking parlors." DOS Jan 2, 1909 8:5 premature stillborn; s/o Katy Eye, 268 1/2 Front St., Portland, OR per Multnomah Co. D/C #11
EZRA, Rimansy Eram
b. 20 Oct 1951
d. 31 Aug 2021 RC-31-13
Buried 13 Sep 2021