LEE MISSION CEMETERY BURIALS
Compiled 1996 by Stephenie Flora, Sherrill Hochspeier and Jean Custer
Updates are made on a continuous basis by Michael Staten
For needed corrections, email Michael Staten at michael@leemissioncemetery.com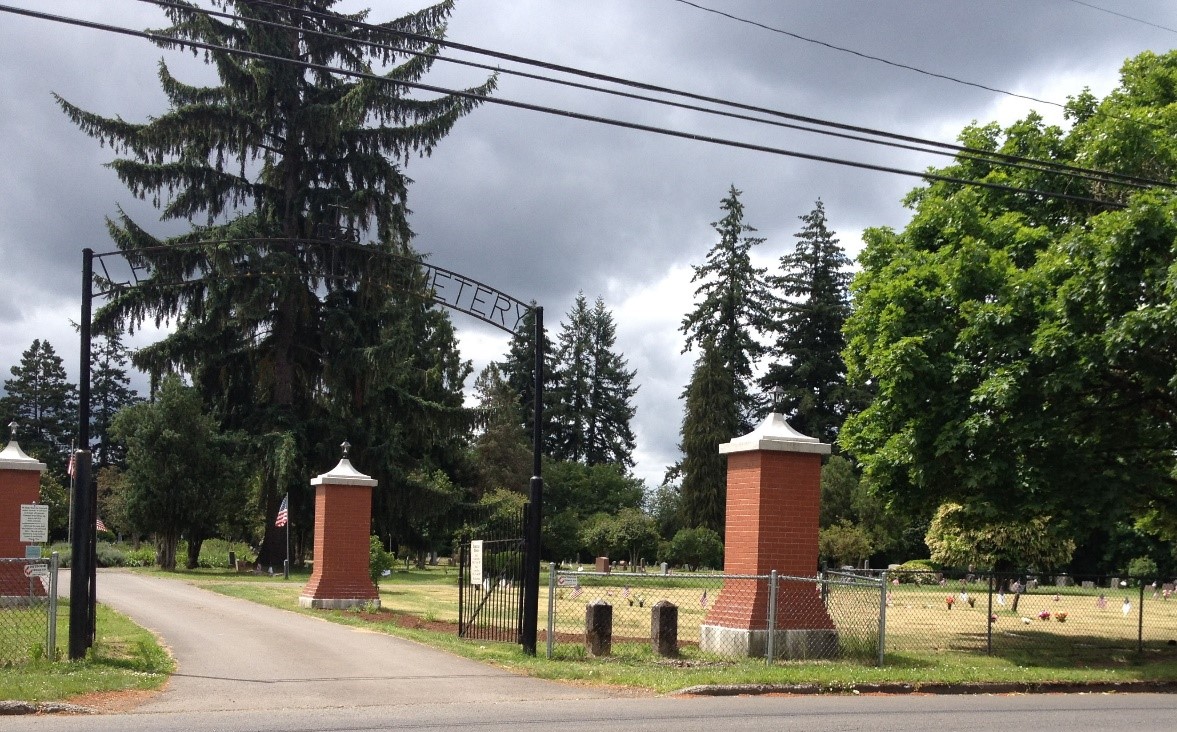 Burial Listing for surnames beginning with - V -
1) A single rose beside a burial listing indicates an unmarked grave. If you find that your family member is unmarked and you wish to place a marker, please contact the Lee Mission Cemetery Board to discuss your options and to notify them of your intent.
2) A box with an "R" in it preceding a burial listing indicates a reserved plot
3) The number to the right of the death date is the burial plot number and can be used in the plot search option to find out who is buried in adjoining plots. An N/A in the plot location indicates that although the individual is known to have been buried in the cemetery, the exact location is not known at this time. All additions and corrections are appreciated and can be sent to stephenie@leemissioncemetery.com.
NOTICE: The content of this website is provided for individual use. Commercial use is prohibited per copyright and plagarism laws, as is copying the website to another location.
VACA, Rosalinda
b. 07 Jan 1956
d. 03 Nov 2016 RC-48a-04
VALECH, Joseph W.
b. 1896
d. 22 Dec 1963 RA-49-04
on marker w/Minnie Valech
"Late resident of 3225 110th St. SE, Portland, Dec. 22 in a Portland hospi-tal at the age of 67 years. Surviving are wife, Minnie, son, Willis Joe Valech, Portland, nephew, Lloyd A. Fast, Salem; four grandchildren. Interment will be in Jason Lee Cemetery." OS Dec 23, 1963 II:11:9

VALECH, Mabel E.
b. 1931
d. Reserved RC-11-06

VALECH, Minnie
b. 1895
d. 1975 RA-49-03
on marker w/Joseph W. Valech

VALECH, Willis Joe
b. 22 Jul 1933
d. 14 May 2008 RC-11-07
"Willis Joe Valech

SALEM - Willis Joe Valech was born to Joseph and Minnie Bartel Valech. He was an educator in public schools for 50 years in Oregon and California. He was also a Christian educator in several churches and an athletic director and coach of multiple sports. Willis ended his days ministering for Gideon's International, distributing the Living Word of God.
Willis was preceded in death by his sister, Ruth. He is survived by his wife of 55 years, Mabel Talmage Valech; sons and their wives, Mark and Karen and Nathan and Lisa; daughters and their husbands, Louise and David Swanson and Muriel and Ronald Kandler; five grandchildren; and six great-grandchildren.
Visitation will be held from 10 a.m. until 6 p.m., Monday, May 19 at Howell-Edwards-Doerksen with Rigdon-Ransom Funeral Directors. A graveside service will be held at 11 a.m., Tues., May 20 at Jason Lee Cemetery. A memorial service will be held at 1 p.m., Tues., at Salem Alliance Church. Contributions in lieu of flowers may be made to Gideon's International, P.O. Box 1778, Salem, OR 97305 or Salem Alliance Missionary Fund." [Statesman Journal online]
VALLE-SANCHEZ, Marta
b.
d. 13 Aug 2021 RA-09-06
Buried 11 Dec 2021
VALLEJO, Maria
b.
d.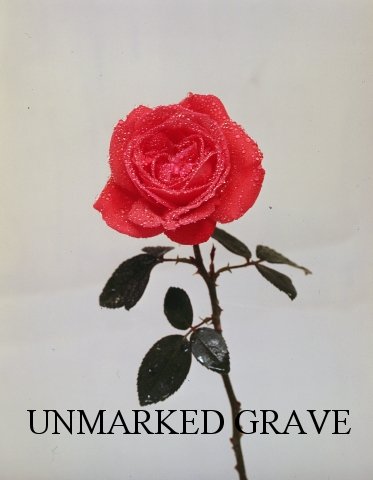 VANBLACK, Infant Dau
b.
d. 20 Mar 1895 N/A
"VAN BLACK--At the home near Fruitland, east of Salem, Wednesday, March 20th, the little daughter of Mr. and Mrs. Van Black, aged 4 years and 6 months.
The cause of the little one's death was inflammation of the bowels. The burial will be today." OS Mar 21, 1895 4:6


VANBUREN, Anna A.
b. 1877
d. 30 Jul 1965 RA-32-11
"Mrs. Anna Emelia Van Buren, 78, of 490 21st St. NE, a resident of Salem the past 24 years, died at her home Friday after a short illness.
Surviving are sisters Miss Eva Rose-berry, Salem, and Mrs. Sarah C. Harvey in Missouri; brother Edward F. Rose-berry, Salem; step-daughter Mrs. Floyd McElfresh, Bend, and step-son Dr. H.G. Van Buren, Fresno, Calif.
Services will be 3:30 p.m. Tuesday at Barrick Funeral Home. Interment will be in Lee Mission Cemetery." OS Jul 31, 1965 7:1 w/o George VanBuren

VANCLEVE, Joseph B.
b. 1885
d. 20 Jul 1972 A-31-01-08
on marker w/Sue H. VanCleve
"Late resident of Alameda, Calif., July 20 in Calif. Survived by widow, Sue Van Cleave, Alameda, Calif.; son, Kenneth Van Cleave, Alameda, Calif. Graveside services Sat., July 29 at 3:00 p.m. at Lee Mission Cemetery, Salem, Ore. Rev. S. Raynor Smith officiating. Under the direction of Rigdons Colonial Chapel, Cottage at Chemeketa NE." OS Jul 23, 1972 24:2

VANCLEVE, Merrill Gragg
b. 1919
d. Mar 1943 D-13-02-02
Lost on submarine Pickerel
"Van Cleve Services To Be in Stayton--The memorial services for Merrill Gragg Van Cleve, formerly announced for Aumsville, will be held at the Methodist church in Stayton at 4 p.m. Sunday.
The navy man, torpedoman second class, on the submarine Pikerel, was declared missing in March, 1943, and dead August 18, 1945. The parents are Mr. and Mrs. J.B. Van Cleve, Aumsville. The widow is the former Alice Tucker, 2054 N. Church st., Salem." OS Oct 26, 1945 5:6

VANCLEVE, Sue Harriet
b. 1889
d. 16 Jun 1977 A-31-01-07
on marker w/Joseph B. VanCleve
"Former Salem resident Sue Harriet VanCleve, 87, Oakland, Calif., died Thursday in an Oakland nursing home.
Born in Oregon, she spent most of her life in the Salem-Turner area. She lived in California 15 years.
She was a member of Salem Heights Garden Club, Gold Star Mothers Club, and the Geological Gem Society.
Survivors include son, Kenneth, Alameda, Calif., three grandchildren.
Graveside services will be at 11:45 a.m. Saturday in Lee Mission Cemetery, under direction of Rigdon-Ransom mortuary." OS Jun 23, 1977 4C:5

VANCLEVE, Vernon C.
b. 09 Aug 1922
d. 23 Nov 1922 D-13-02-02
"Van Cleve--At the residence on Market steet, this city, Nov. 23, Vernon C. Van Cleve, three-months-old son of Mr. and Mrs. J.B. Van Cleve. Funeral is to be held today (Saturday) at 3:30 from the Rigdon mortuary." OS Nov 25, 1922 5:4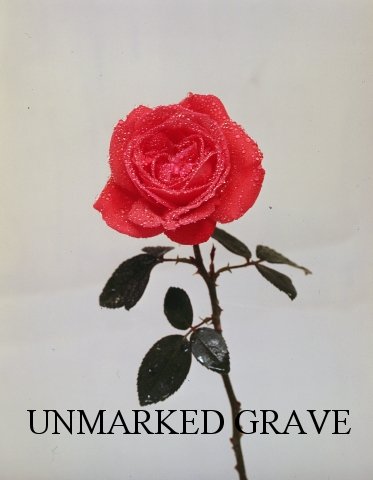 VANDERHOOF, Alton Ray
b.
d. 20 Mar 1929 D-16-02-02
"Alton Ray Vanderhoof, 28, died March 20. Survived by his wife, Florence, one child, two years old, by his parents, Mr. and Mrs. Norton Vanderhoof, by two brothers, Alva of Portland and Everett of Dayton, Wash., and by one sister, Mrs. G.B. Griffith of Ione, Ore. Remains are in care of Terwilliger Funeral Home. Funeral services will be held at the Terwilliger Home Friday at 2 p.m. Interment will be in Lee Mission cemetery." OS Mar 21, 1929 5A:3
VANDERHOOF, Bernard
b. 11 Jul 1936 Burlingame, CA
d. 16 Jul 2012 Salem, OR RC-11-21
"SALEM - Ben was born in Burlingame, California and passed away suddenly here in Salem at 78 years. Son of Anna Margaret and Jess James Vanderhoof. He served in the army in Korea, later residing in Colorado and Salem, OR. Survived by good friend Rose Stenersen, Sister Doreen Ruggles, nephews Chris & Tony, niece Bernadette, all in CA. Services to be held Aug 8 at 1:00 pm, Holy Cross Lutheran, Sunnyview and Lansing, Salem." [Statesman Journal August 1, 2012]

VANDERHOOF, Florence Anita
b. 27 Aug 1903
d. 30 May 1988 D-16-02-04
Beloved of the Lord
"Florence A. Vanderhoof, 84, of Salem, died Monday.
She was born in San Francisco, and moved to Salem in 1906 after the San Francisco earthquake. She attended Salem schools. She was a foster grandparent at Fairview Training Center, teaching teenage girls how to sew. Her hobbied included making doll dresses.
Her husband, Alton Roy Vanderhoof, died March 26, 1929. A son, William, died in May 1984.
Survivors include her sister, Edith Thomas of Salem.
Services will begin at 2 p.m. Satur-day at Rigdon-Ransom mortuary, Salem. Interment will be at Lee Mission Cemetery." SJ May 31, 1988 2B:2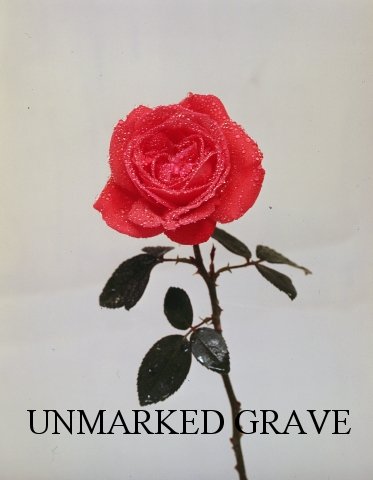 VANDERHOOF, Gertrude
b. 05 Jun 1879
d. 10 Jun 1910 D-16-02-01
"Vanderhoof--At Willamette Sanitarium, Salem, Oregon, Friday, June 10, 1910, Mrs. Gertrude Vanderhoof, aged 31 years.
Deceased was the wife of Norton Vanderhoof, who survives her, together with three children, aged 8, 6, and 5 years, respectively. About six months ago a little daughter of 11 years died. The family came here about a year ago from Antigo, Wisconsin and were building a home at Fourteenth and Bellevue streets.
The funeral will be held from the Central Congregational church Sunday afternoon, the services to be conducted by Rev. O.A. Stillman." DOS Jun 11, 1910 5:5 d/o H.L. & Mary H. (Lokey) Mason per D/C #1901; born Jun 9, 1879 at Three Rivers, Town of Palma, Hampden county, Mass; moved to Wisconsin in 1879 with parents; married to Norton Vanderhoof Jul 13, 1898; moved to Salem, Or., 1909; mother of six children per DOS Jun 14, 1910 5:5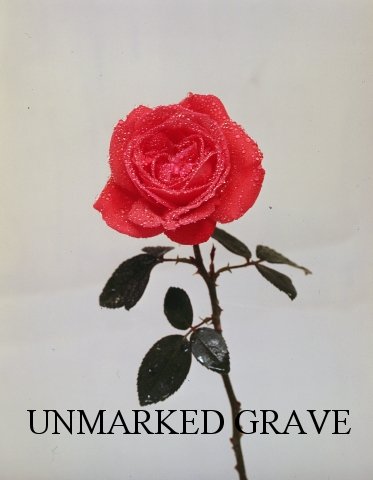 VANDERHOOF, Lottie Marie
b. 1899
d. 15 Dec 1909 D-16-02-01
"Vanderhoof--Miss Lottie Marie Vanderhoof died Wednesday, December 15, 1909, at her home at 1237 Marion street, about 11 years of age. Funeral announcement later." DOS Dec 16, 1909 5:4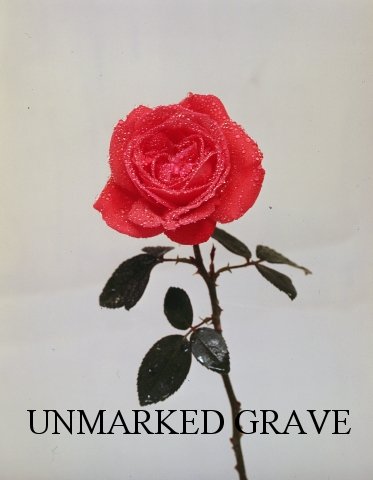 VANDORN, Henry
b.
d. 1897 OLD 145-04
funeral conducted by A.M. Clough; father-in-law of H.P. Brophy; per Record of Interment #234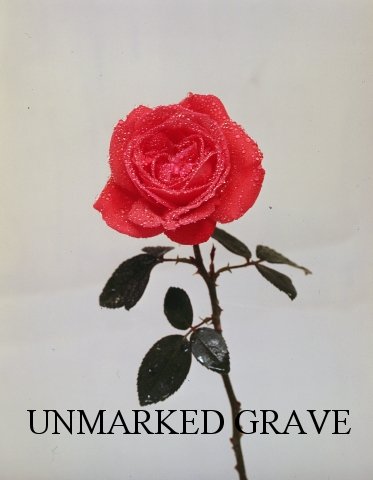 VANDORN, Rebecca
b. 23 Sep 1835
d. 02 Mar 1918 OLD 145-03
"Van Dorn--At the home of her daughter, 1645 Hall street, Saturday, March 2, 1918, Mrs. Rebecca Van Dorn, who was 82 years old.
For some time Mrs. Van Dorn has been living with her daughter, Mrs. Nell Williams. She was a native of Harrison county, Ohio where she was born, September 23, 1835.
Besides Mrs. Williams, the following sons and daughters survive: Mrs. Mary Parker, Walla Walla, Wash.; Mrs. Henry Brophy, Salem; Mrs. Belle Eberhardt, Salem; John Neal, Champoeg; Elmer Neal, Coquille, and Charles Neal of Vida, Or.
Awaiting the arrival of the children, the funeral will probably not be held until Tuesday. The Rigdon company is in charge." OS Mar 3, 1918 d/o John Ruttledge per D/C #111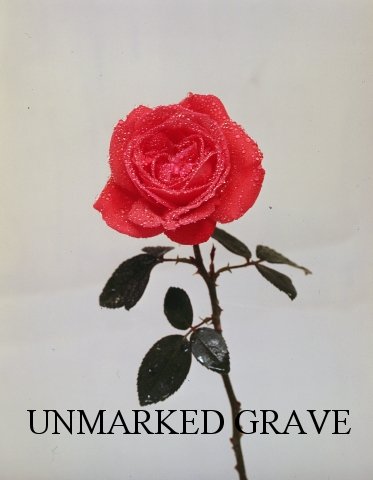 VANFLEET, Wesley
b. 07 Aug 1825
d. 07 Mar 1912 D-07-04-07
"Van Fleet--At the family home at Stayton, Oregon, at 9 o'clock, March 7, 1912, Wesley Van Fleet, aged 87 years.
He leaves the following children: Mrs. H.H. Vandevort, Salem; Mrs. Alice McKever, Palmyra, Iowa; Mrs. Fred Harold, Spokane, Wash.; Mrs. Archie Kaspell, Stayton, Or. There was another daughter, who died several years ago, Miss Ida Frederick.
The funeral will be held at the residence of H.H. Vandevort, 485 North Winter street, March 8, 1912, at 3 o'clock p.m., and will be conducted by Rev. R.N. Avison of the Methodist church. Interment will be in Lee Mission cemetery." OS Mar 8, 1912 5:5 s/o Jeremiah & Margrett (Armstrong) VanFleet per D/C #702

VANLAANEN, Antone
b.
d. 1929

VANLAANEN, Antone
b. 1859
d. 06 Feb 1937 A-38-01-03
on marker w/Frances VanLaanen
"At the residence, 1396 North Commercial street, Saturday, February 6, Antone Von Laanen, aged 77 years. Survived by widow, Frances Von Laanen; two sons, Martin of Maupin and John of Eugene; Mrs. Mary Gruening of Blue River and Mrs. Farrow of McKenzie, daughters; six stepchildren, 25 grand-children and one great-grandchild. Funeral announcements later from the Terwilliger funeral home." OS Feb 7, 1937 5:2

VANLAANEN, Bradford M.
b. 03 Jul 1953
d. 12 Dec 1985 A-29-01-03
Loving Memories Last Forever
"Bradford M. Vanlaanen, 32, of Salem, died Thursday.
He was a lifetime resident of Salem and owned and operated Muffler and Radiator Center Inc.
Survivors include his wife, Susan; son, Tylor, and daughter, Kerre, at home; parents, Dale and Jessie Van-laanen, brother, Timothy D., sister, Lucinda F. Woelke, all of Salem; and grandparents, Melvin and Alta Evenden, Tillamook.
Arrangements are pending at Howell-Edwards-Doerksen mortuary." SJ Dec 14, 1985 2B:3

VANLAANEN, Dale
b.
d. 04 Dec 2013 A-29-01-03
Buried 23 Apr 2021

VANLAANEN, Esther Freda
b. 08 Feb 1899
d. 03 Jun 1964 A-29-01-04
on marker w/John VanLaanen
"Services for Mrs. Esther F. Van Laanen, 65, of 4525 60th Ave NE, will be 1:30 p.m. Saturday at Howell-Edwards chapel, with interment in Lee Mission Cemetery. Mrs. Van Laanen died Wednesday night of cancer, in a Salem hospital.
A native of Illinois, she came to Oregon in 1930 and lived at Albany, Eugene and Tillamook as well as Salem. She was a charter member of Middle Grove Evangelical United Brethren Church.
Surviving are the widower, John; daughter Mrs. Norma J. Massey, Salem; Son Dale, Salem, brothers Dan and Fred Scharf, both Salem, and Edward Scharf, Perrydale; sister, Mrs. Rose Crane, Modesto, Calif.; and four grandchild-ren." OS Jun 5, 1964 2:2

VANLAANEN, Frances
b. 1860
d. 21 Nov 1938 A-38-01-02
on marker w/Antone VanLaanen
"Mrs. Frances Van Laanen, 78, November 21, at a local hospital. Late resident of 1396 North Commercial street. Survived by sons, William Van Lydegraf of Wisconsin, A. Van Lydegraf of Marshfield, J.E. Van Lydegraf of Salem, John Van Lydegraf of Salem, Frank Van Lydegraf of Eugene, daughter, Mrs. Anna Edwards of Portland, sons, M.F. Van Laanen of Maupin, John Van Laanen of Salem, daughters, Mrs. Mary Gruning of Siletz and Mrs. Frances Farrow of Detroit; 26 grandchildren and five great-grandchildren. Services will be held from the Walker and Howell chapel Wednesday, November 23, at 2 p.m. with Rev. Gillespie officiating. Interment Lee Mission cemetery." OS Nov 23, 1938 5:3

VANLAANEN, Jessie
b.
d. 10 Apr 2021 A-29-01-03
Buried 23 Apr 2021

VANLAANEN, Joan Esther
b. 19 Oct 1923
d. 12 Apr 1924 A-38-01-01
"VanLaanen--Joan Esther Van Laanen died at the age of 5 months; daughter of Mr. and Mrs. John Van Laanen. Funeral services will be held Tuesday April 15, at 1:30 from the Rigdon mortuary, Rev. W.F. Simpson officiating. Interment in Lee Mission cemetery." OS Apr 15, 1924 5:3 d/o John & Esther (Scharf) VanLaanen

VANLAANEN, John H.
b. 1870
d. 04 Jun 1962 A-29-01-05
"Johanas VanLaanen, 91, resident of this community for more than 60 years, died Monday at the home, 1098 Mill St. SE.
For many years VanLaanen worked here as a lawn gardener. He was born in Holland.
VanLaanen never married. Surviving are several nephews, including John VanLaanen, Salem.
Funeral services are pending at Howell-Edwards Mortuary." OS Jun 5, 1962 I:3:1

VANLAANEN, John M.
b. 1900
d. 19 Jun 1970 A-29-01-02
on marker w/Esther F. VanLaanen
"John Van Laanen, 70, of 4525 60th Ave. NE, died Friday in a local nursing home.
A native of Salem, he was a retired painter.
Surviving are son Dale, Salem; daughter Mrs. Norma Jean Massey, Salem; sister Mrs. Frances Farrow, Olympia, Wash.; five grandchildren.
Services will be 1:30 p.m. Monday at Barrick mortuary, Rev. Robert Bowers officiating. Interment will be in the Lee Mission Cemetery.
Contributions may be made to the Middlegrove Evangelical Church." OS Jun 20, 1970 15:6

VANLANDINGHAM, Jerry
b. 09 Dec 1946
d. 27 Dec 2015 RC-48-07
"JERRY D. VANLANDINGHAM--December 9, 1946 - December 27, 2015--Services for Jerry are currently pending with Keizer Funeral Chapel in Keizer, Oregon" [Statesman Journal, January 3, 2016]

VANLANDINGHAM, Yvonne
b.
d. 13 Jun 2015 RC-48-07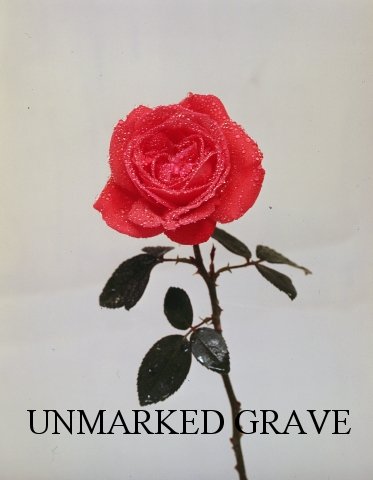 VANSCOY, Jennie E.
b. 20 Apr 1848
d. 11 Feb 1884 OLD 191-08
top of marker is missing, only the base is present
"Mrs. Van Scoy--Jennie E. Thomas was born April 20, 1848, in Carroll Co., Indiana; was married, Sept. 22d, 1875, to Rev. Thomas Van Scoy, who was then Principal of the Academy at Brookston, White Co., Indiana; and died February 5th, 1884, at Salem, Oregon, of pulmonary consumption.
When Jennie was five years of age her mother died. Her father, Mr. Samuel Thomas, having married again, her step-mother after a few years became an invalid; then the care of the children rested mostly on Jennie. Nobly did she perform this responsible duty. Thoroughly truthful in her girlhood, as in all her subsequent life, ever obedient to her parents, and conscientious in all things, she had the confidence and affection of the entire family.
When she was thirteen years old they moved to Battle Ground, Tippicanoe county, that the father might give the children better educational facilities. There Jennie received an academic education.
In 1872 the family again moved, this time to Brookston.
In 1875 she went with her husband to Rensselaer, Ind., he having been appointed pastor at that place. Three hundred persons were converted during their term on that charge.
When their labors had been completed at Rensselaer, they moved to Evanston, Ill., where Bro. Van Scoy entered the Garrett Biblical Institute, he having graduated at the Northwestern Univer-sity, in the same city, some years previously. The winds from Lake Michigan affected her health. Her lungs bled several times. At the conclusion of her husband's course at Evanston, he was invited to Willamette University, Salem, Oregon, as Prof. of Greek, and accepted the same with the hope that the climate of the Pacific might bring health to her again. So indeed it did for two years, but after a time symptoms of throat and lung trouble reappeared, continued and gradually increased until the dear Lord took her home.
The domestic circle and the field of her husband's labor, occupied her thoughts and were her delight. She assisted him in every work, and was a helpmeet indeed. A little daughter, Lena, now three years old gladdened their home.
At about fifteen years of age she gave her heart to Christ and joined the church. Her Christian life never flagged, but quietly and strongly moved on like the current of an ever-flowing stream.
In a very marked degree she gained the esteem and love of all who knew her. But very few persons win as many friends as did she.
She was a very quiet and unostentious but faithful and successful laborer in the vineyard of the Lord. So far as I can learn she was among the very truest of the true ones in all the relations, labors, and vicis-situdes of life.
In her last sickness she was confined to her bed about three months. Although at times she suffered intensely, her sick room was not a place of gloom. Living questions continued to interest her. The welfare of her family and other friends; the condition of the Willamette University, (of which her husband is President) and each of the pupils; and the state of the church and its members were matters concerning which she often inquired......." PCA Feb 14, 1884 4:3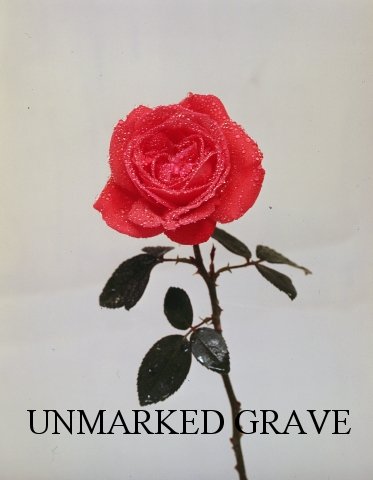 VARANO, Dominick Francis "Dee"
b. 13 Jun 1920
d. 15 May 1990 N/A
"Dominick Varano, 69, died Tuesday in Salem.
He was born in Shamokin, Pa., where he was a coal miner for many years and later a construction worker. He married Anne Heleva in Alexandria, Va., on Sept. 14, 1942. He moved to Salem in 1977 after retiring.
He was a member of St. Joseph Catho-lic Church and was an Army veteran of World War II. He was an avid sports fan.
Survivors include his wife; son, Anthony J. of Shamokin; daughter, Deanna Phillips of Salem; brothers, Anthony R. and Vincent J., both of Shamokin; eight grandchildren; and eight great-grandchildren.
Services will begin at 2 p.m. Saturday in Barrick mortuary. Private interment will be at Lee Mission Cemetery. Visiting will be from noon to 5 p.m. Friday and 11 a.m. to 1:30 p.m. Saturday at the mortuary. Contributions may be made to the church." SJ May 17, 1990 2B:6

VEGA, Alisia
b.
d. Reserved RC-31-09

VEGA, Santos
b.
d. 12 Jan 2019 RC-31-10

VEGA-PEDRAZA, Ivan
b. 7 Sep 2001
d. 14 Jun 2020 RC-31-05
Burial: June 19, 2020 Parents: Yoland & Efrain Vega of Salem, Oregon Weddle Funeral Home, Stayton, Oregon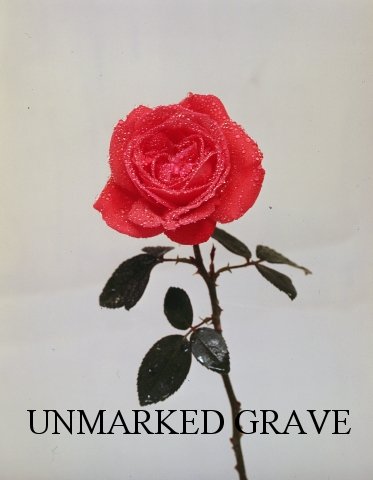 VERNON, Baby
b. 17 Nov 1910
d. 17 Nov 1910 OLD 110-11
stillborn; female; burial Nov 18, 1910 per Record of Interment #500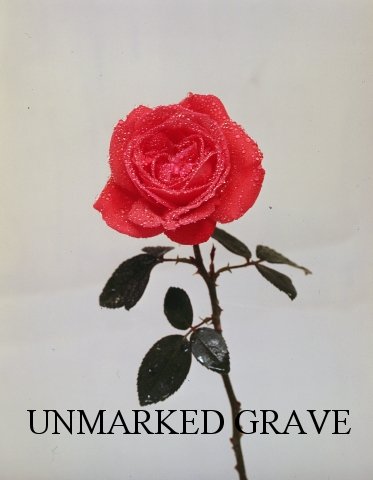 VICE, Nellie Bly Sherman Chamberlin
b. 31 Jan 1873 White Bear Lake, Ramsay County, MiN
d. 05 May 1946 Salem, Marion County, OR C-47-03-06
m1. John Spencer Chamberlin (1870-1914)
m2. B. H. Vice
D/C/ #3551 Marion County
RI : #1541

"Mrs. Nellie S. Vice, late resident of route 7., Salem, at a local hospital Sunday, May 5. Survived by her husband, B.H. Vice of Salem; daughter, Mrs. Mary Edd of Alameda, Calif.; two sons, Bud and Boyd Sherman in California. Graveside services will be held at Lee Mission cemetery Wednes-day, May 8, at 2 p.m., with Rev. James R. Scott officiating. Direction Clough-Barrick company." OS May 7, 1946 5:1
"Nellie was a Master Chef. She was a cook at a boarding house and a cook at a restaurant. John Edd tells about her making a large sheet of raviolis with a spinach filling. He also remembers her standing at the door with her shotgun, dressed in riding pants and long coat. She went hunting and always came back with something for dinner. She hunted jackrabbits, squirrels, pidgeons or whatever she could find and skinned it for dinner. One time they hit two large turtles on the road with the car and she took them home and made turtle soup for dinner. She never wasted anything. John also said that she always gave him a nickel when she saw him. He could get into the theater to watch a movie for a nickel, and they gave you a bag of popcorn on the way in. That was in the 1930's, about 1936 to 1939. They lived up above Klamath Falls in Pine Ridge, and once or twice a month they would come down to Klamath Falls where Grandma Allen (Nellie Sherman) worked as a cook for a restaurant. She lived at the hotel there. She would always ask John how he was doing in school and give him a nickel. He said she would make big sheets of raviolis for them, too. She would put cooked ground beef in with the spinach and seasonings and have the whole counter filled with raviolis. Grandpa Edd (Rags) was the supervisor at the lumber mill and when it burned down in 1939, they moved to Chiloquin. In the 1930's, the hotel she worked at was the Molitares Hotel in Klamath Falls. Also, she had worked at a logging camp where all the men spoke German. She learned to speak German there and taught John to count in German when he was a little boy. Nellie died at the hospital in Salem on Sunday, May 05, 1946 and was buried on Wednesday, May 08, 1946 at the Lee Mission Cemetery, Section C, Block 52. They held the services there, too. She was hit by a car in San Francisco, California while boarding a trolley and broke her hip. " [provided to findagrave by descendant]


VICKERS, Anna Myers
See: LAUE, Anna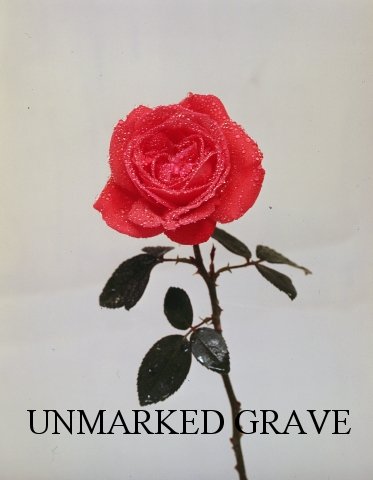 VICKERS, Mae
b. 1877
d. 28 Jul 1953 C-42-02-04
Interment Record #1815
"Mrs. Vickers Succumbs to Heart Ailment--Mrs. Mae Vickers, 75, who resided in Salem for 30 years, died Tuesday in Salem Memorial Hospital. Cause of death was a blood clot of the heart.
Mrs. Vickers was born in Baxter County, Ark., in 1877 and came to Oregon in 1921. She was preceded in death by her husband, John W. Vickers, in 1948. Mrs. Vickers was a Gold Star mother and member of the Assembly of God church.
Survivors include four daughters, Mrs. Pauline DuChien, 5290 Sunnyside Rd., and Mrs. Leona Jaegler, Route 3, both of Salem; Mrs. Ruth Findley, Hammond, Mo., and Mrs. Lu Etta Doolin, Dutch Flat, Calif.; two sons, A.J. Vickers, Salem, and A.E. Vickers, Springfield, Ore.; 18 grandchildren, and 18 great-grandchildren.
Services will be at Clough-Barrick Chapel Saturday at 1:30 p.m., with interment at Lee Mission Cemetery." OS Jul 30, 1953 5:3 did not find her husband on death index; no indication of where he is buried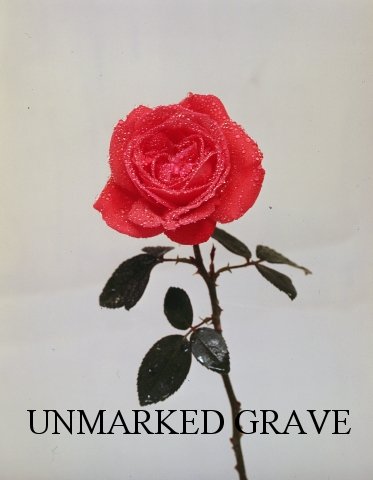 VINCENT, William F.
b. 1844
d. 24 Jul 1911 D-13-02-07
"Vincent--Wm. F. Vincent, aged 67 years, died in East Salem Tuesday, of exhaustion of dementia. His relatives live in Lake county and a telegram has been sent to them and no funeral announcement will be made until a reply is received." DOS Jul 27, 1911 5:6 b/o George Vincent per D/C #2027

VIVIANO, Marie Adelle
b. 13 Apr 1951
d. 13 Apr 1951 C-43-01-16
Interment Record #1721
VONDERHEIT, Lisa E.
b.
d. 13 Apr 2017 A-25-03-02
VONDERHEIT, Otto F.
b.
d. 23 May 1977 A-25-03-01
VONDERHEIT, Ruby E.
b.
d. 28 Jan 2013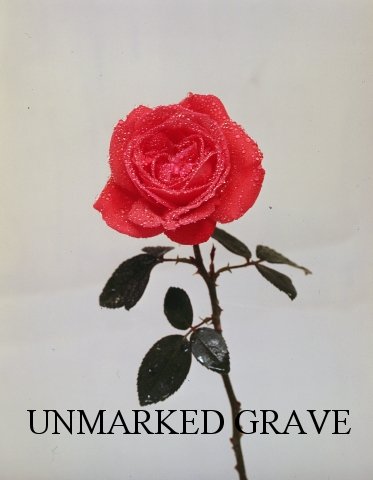 VROOM, Brayton E.
b. 1854
d. 29 Aug 1871 OLD 176-02
age 16y10m0d son of E.B. & L.P.
"Accident--Braton Vroom, a boy about twelve years of age, met with a pain-ful accident at Cedar Camp a few days since by which he will lose his arm. The facts as near as we can learn are as follows: He was visiting the Camp with his family for the purpose of gathering berries and rusticating. One morning he concluded to go out gunning, and had gone but about two hundred yards when the report of the gun was heard, accompanied by a scream; he was immediately carried to the house and upon searching was found to be wounded in the arm, near the shoulder, the entire charge lodging near the joint. The arm is terribly mangled and the bone shattered. It was feared that it would prove fatal. He will arrive in town this morning, as he was at Silverton last evening." DOS Aug 30, 1871 3:1 Also see: DOS Aug 31, 1871 3:1 and PCA Sep 2, 1871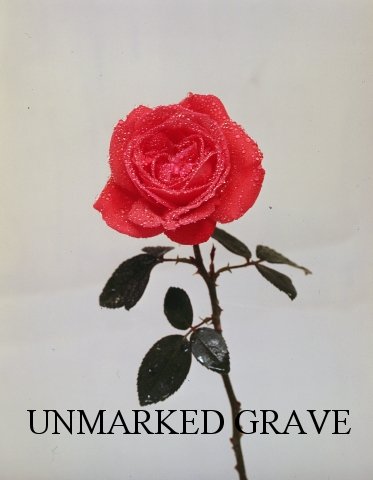 VROOM, Frank E.
b.
d. 29 Jul 1868 OLD 176-02
son of E.B. & L.P. twin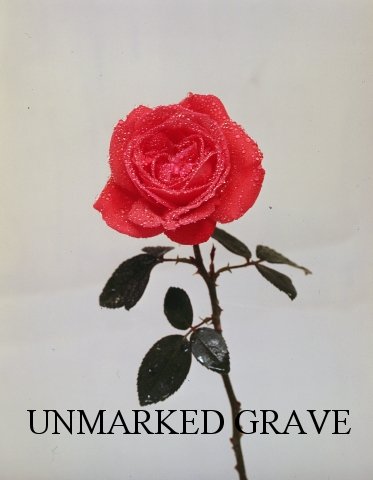 VROOM, Frankie A.
b.
d. 29 Jul 1868 OLD 176-03
dau of E.B. & L.P. twin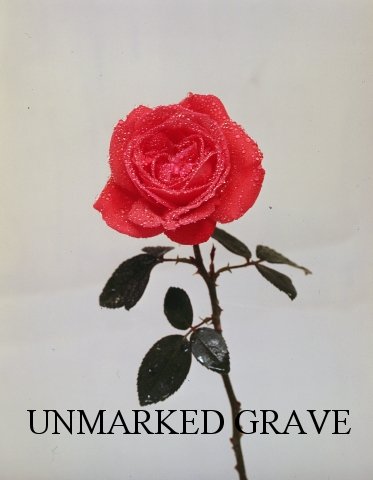 VROOM, Lucy P. (Lathrop)
b. 27 Jul 1836
d. 17 Apr 1887 OLD 176-01
w/o Elijah B. Vroom
"Lucy P. Lathrop Vroom died at her residence on State street, Salem, April 17, 1887, at 3:30 p.m. after a long illness, aged 50 years. She was born in Rockport, Cayuga county, Ohio. Was married October 24, 1856, at Alden, Erie county, to E.B. Vroom. Mrs. Vroom was a mother of four children, three of whom have gone before. She leaves a mother, husband and daughter to morn her loss. Funeral this (Tuesday) afternoon at 2 o'clock, at the residence, thence to Lee Mission cemetery." OS Apr 19, 1887 3:3 Lucy P. Lathrop married Elijah Brown Vroom 24 Oct 1843 Erie County, New York; Elijah Brown Vroom died 29 Aug 1900 Linn County, Oregon; they were the parents of Brayton E., Minnie I., Frank E. and Frankie A. Vroom


VROOM, Minnie
See: GARRISON, Minnie