LEE MISSION CEMETERY BURIALS
Compiled 1996 by Stephenie Flora, Sherrill Hochspeier and Jean Custer
Updates are made on a continuous basis by Stephenie Flora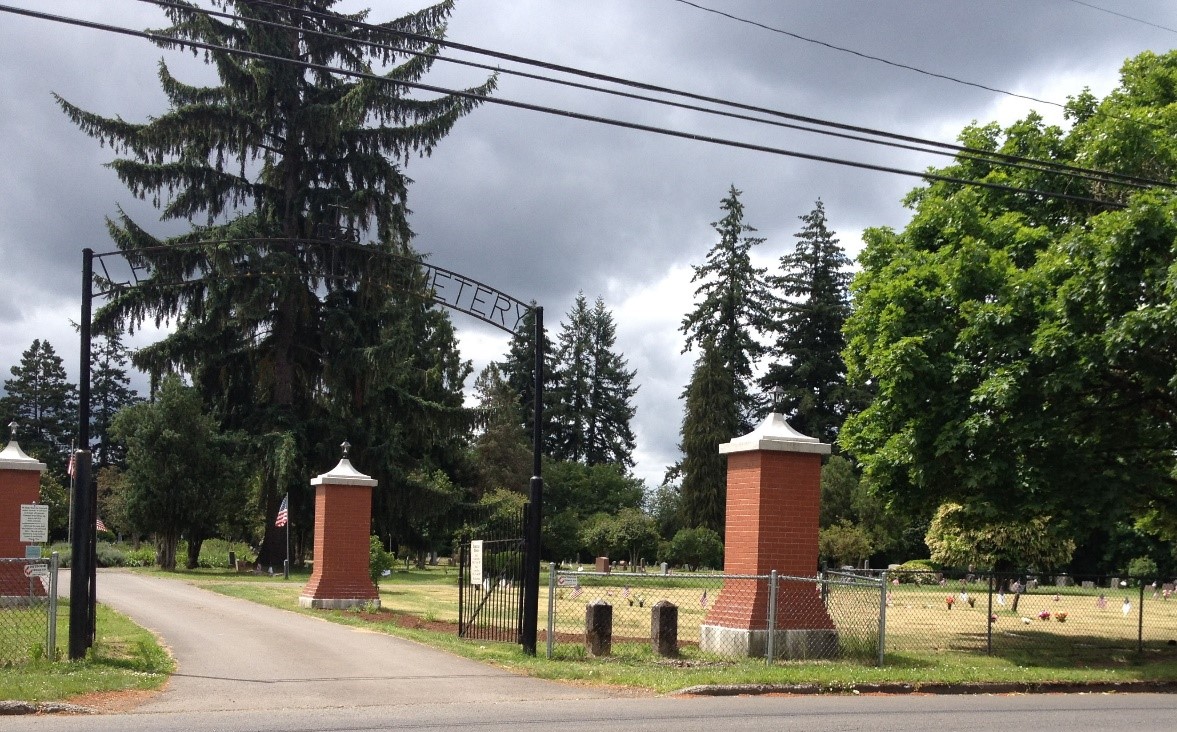 1) A single rose beside a burial listing indicates an unmarked grave. If you find that your family member is unmarked and you wish to place a marker, please contact the Lee Mission Cemetery Board to discuss your options and to notify them of your intent.
2) A box with an "R" in it preceding a burial listing indicates a reserved plot
3) The number to the right of the death date is the burial plot number and can be used in the plot search option to find out who is buried in adjoining plots. An N/A in the plot location indicates that although the individual is known to have been buried in the cemetery, the exact location is not known at this time. All additions and corrections are appreciated and can be sent to stephenie@leemissioncemetery.com.
NOTICE: The content of this website is provided for individual use. Commercial use is prohibited per copyright and plagarism laws, as is copying the website to another location.
Burial Listing for surnames beginning with - K -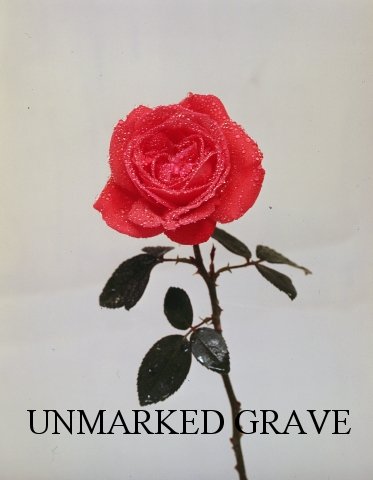 KAESLING, Martsena
b. 24 Apr 1952 Salem, Oregon
d. 24 Apr 1952 Salem, Oregon C-43-03-18
Interment Record #1772 (Interment Record spells last name Kaesling)
"Baby girl Keesling at a local hospital April 24. Infant daughter of Mr. and Mrs. Lloyd Keesling, Salem. Funeral announcements later by Howell-Edwards." CJ Apr 25, 1952 5:7
KAHLER, Bernhard
b. 1875
d. 12 Feb 1938 C-21-02-06
on marker w/Bertha Kahler
Interment Record #1404
"At the residence, 1060 Hood street, February 12, Bernhard Kahler, aged 62 years. Father of Mrs. F.L. Gerspach of Gladstone, Mrs. A.R. Newton, Miss Henrietta Kahler, Mrs. S.W. Hannum and Arnold J. Kahler, all of Salem; grandfather of Margaret Newton of Salem and David Gerspach of Gladstone; brother of Conrad Kahler of Dent, Minn., Mrs. B.S. Moon and Mrs. Lillie Walker of Des Moines, Iowa. Funeral services Monday at 3 p.m. from W.T. Rigdon company. Committal services Jason Lee cemetery, Rev. H. W. Gross offici-ating." OS Feb 13, 1938 5:2


KAHLER, Bertha
b. 1877
d. 25 Jan 1928 C-21-02-07
on marker w/Bernard Kahler
Interment Record #1145
"Kahler--In this city, January 25, Mrs. Bertha Kahler of 1260 Hood street, wife of Barney Kahler. The remains are in charge of the Rigdon mortuary. Funeral services will be held Saturday, January 28, at 1:30 p.m., from the German Lutheran church, 16th and A. streets, Rev. Gross officiating. Interment in Lee Mission cemetery." CJ Jan 26, 1928 11:8

KANTELBERG, Augusta
b. 1863
d. 25 Oct 1947 D-15-01-06
"Mrs. Augusta Kantelberg, at a local hospital Sunday, October 25, at the age of 84 years. Survived by two sons, Conrad Kantelberg of Hillsboro and William Kantelberg of Salem, a daughter, Mrs. Ruth Arehart of Creswell, Ore.; a brother, Fred Walter of St. Paul, Minn.; five grandchildren; and one great grandchild. Services will be held Tuesday, October 28, at 2 p.m. at Howell-Edwards chapel with the Rev. G.G. Rauser officiating. Concluding services at Lee Mission cemetery." OS Oct 26, 1947 5:2

KANTELBERG, Ben
b. 1903
d. 17 Aug 1942 C-50-01-04
"Ben Kantelberg, late of 545 South Fifth, Monday, August 17. Survived by his wife, Mrs. Laura Kantelberg, and daughter, June, both of Salem; mother, Mrs. Augusta Kantelberg, Salem; sister, Mrs. Ruth Smith, Roseburg; two brothers, Conrad Kantelberg, Portland, and William Kantelberg, Bellingham, Wash. Services will be held Wednesday, August 19, 1:30 p.m., from Clough-Barrick chapel, Rev. Dudley Strain officiating. Concluding services in Lee Mission cemetery." OS Aug 19, 1942 5:1
Record of Interment #1459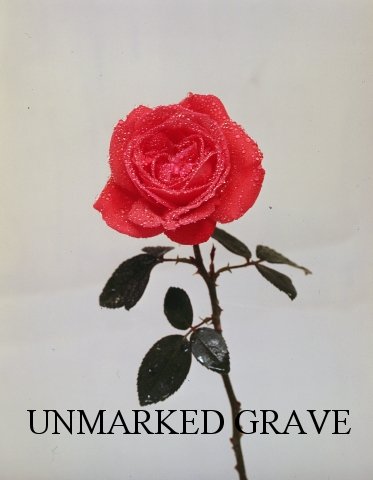 KANTELBERG, Gustav Herman
b. 1861
d. 01 Apr 1914 D-15-01-05
"At the Willamette Sanitorium, April 1 at 10 p.m., Gustav Herman Kantel-berg, at the age of 53 years.
Mr. Kantelberg was an employee of the Kay woolen mills here, and resided with his family at 1375 North 12th street. Besides a widow, he leaves five children, Conrad, Eric, Willie, Ruth and Bennie, all of Salem.
The deceased leaves many warm personal friends at the Salem woolen mills, where he had worked for some time, and the employees of the mills today took up a collection with which to purchase floral sets for their old friend.
The funeral will be held from the German Baptist church tomorrow afternoon at 2 o'clock, and the remains will be laid to rest in Lee Mission cemetery." CJ Apr 2, 1914 3:6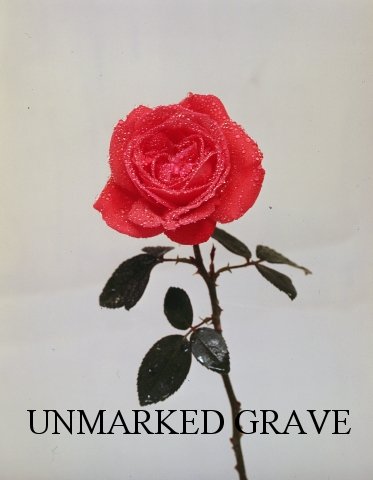 KANTELBERG, Walter Arthur
b. 16 Jun 1903
d. 12 Aug 1913 D-15-01-04
"Boy Dies of Blood Poisoning--Walter Arthur Kantelberg, the ten-year-old son of Mr. and Mrs. Gustave Kantelberg, who was shot in the hand August 5 through the accidental discharge of a gopher gun, died at the home of his parents Tuesday night about 9 o'clock of blood poisoning. The funeral will be held this afternoon at 3:30 o'clock at the German Baptist church and the burial will take place at the Lee Mission cemetery. The lad was playing with his small brother in the yard of the Kantelberg home last week when the gopher gun, which was held in one of the boys' hand, exploded, part of the shot entering the hand of Walter and a portion of it entering the foot of the smaller lad. Medical aid was secured and the boy seemed to be recovering, when blood poison set in." OS Aug 14, 1913 5:4-5 s/o Gustave & Augusta (Walter) Kantelberg per D/C #2874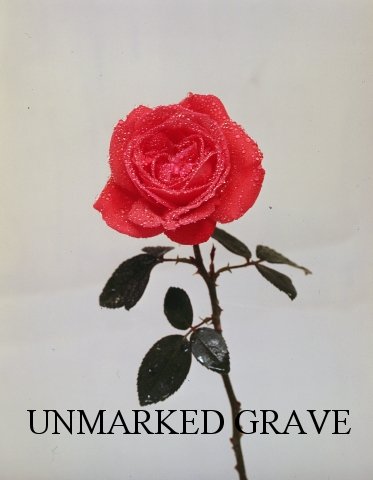 KARNICK, Bertha
b. 1968
d. 09 Feb 1903 D-25-04-02
"Karnick--At the Insane Asylum, Salem, Oregon, Monday, February 9, 1903, Bertha S. Karnick, aged 31 years, of heart failure.
Deceased had been at the Asylum but a few days, having been received at that institution last Wednesday. She was committed from Marshfield, Coos county." DOS Feb 10, 1903 8:2



KARR, Ada May
b. 20 Jan 1903
d. Reserved RA-40-03
on marker w/William Delbert Karr

KARR, William Delbert "Bert"
b. 20 Jul 1899
d. 08 Nov 1982 RA-40-04
on marker w/Ada May Karr
"Memorial services will be at 10 a.m. Thursday in the Stayton United Methodist Church for Bert Karr, 83, of 1085 21st St. NE, who died Monday.
Graveside services will be at 11:30 a.m. in Lee Mission Cemetery, under the direction of Rigdon-Ransom mortuary.
Born in San Francisco, he moved to Oregon in 1938, and lived in the Stayton-Lyons area until returning to California in 1954. He moved to Salem in 1972. While in Mountain View, Calif., he established the California Commission on Aging's Northern Santa Clara County branch, an information and referral service for senior citizens.
He played banjo, drums and violin, and provided music for senior programs, dances and nursing homes for many years.
Survivors include his wife, Ada; daughters, Laura West, Newark, Calif., and Mary Atmore, Ute Park, N.M.; and sons, Delbert, Streeter, Ill., and David, Stayton.
Contributions may be made to the Salem Area Seniors, 1055 Erixon St. NE, Salem, Ore. 97303." SJ Nov 10, 1982 2B:6

KAVANAUGH, Ella
b. 12 Apr 1885
d. 26 Feb 1940 D-01-03-07
single; died at 2085 N. 5th St., Salem from cerebral hemorrhage per D/C #202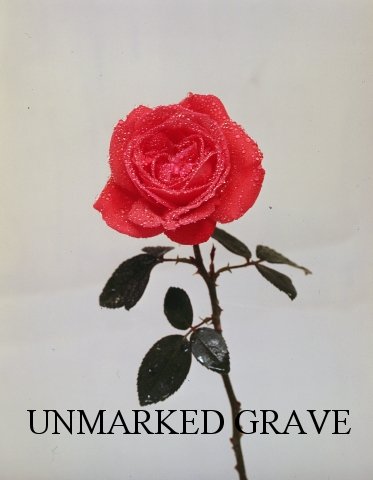 KAVANAUGH, Humphrey
b. 1852
d. 11 Mar 1938 D-01-04-05
"Humphrey Kavanaugh, 86, in this city March 11. Survived by son, J. Kavanaugh and a sister in Salem; nephew, Milton K. Turner of Brooklyn, N.Y. Remains are in care of the Terwilliger Funeral home, announcement of services later." OS Mar 12, 1938 5:2

KAYLOR, Anna Elizabeth
b. 25 Dec 1830
d. 09 Mar 1919 D-31-01-02
Mother
"Kaylor--At her home 1695 Center street, March 9, 1919, Mrs. Anna Elizabeth Kaylor at the age of 88 years.
She is survived by one son--Frank Kaylor of Salem and two daughters, Miss Estelle Kaylor of this city and Mrs. Ike Conklin of Marion.
The funeral services will be held Tuesday morning at 10 o'clock from the Rigdon chapel and will be conducted by the Reverend McFarland, pastor of the Presbyterian church at Marion. Burial will be in the Lee Mission cemetery." CJ Mar 10, 1919 3:5 maiden name: Adams per D/C #182

KAYLOR, Floyd
b.
d. 07 Jul 1905 D-31-01-03

KAYLOR, Frank H.
b. 1861
d. 10 Feb 1948 D-21-04-05
on marker w/Hattie E. Kaylor
"Frank H. Kaylor, late resident of 990 Vista ave., at a local hospital, February 10. Survived by a daughter, Mrs. Eula Henderson of Salem; a grandson, Frank A. Richards of Chula Vista, Calif., and a nephew, Homer Conklin of Salem. Services will be held Thursday, February 12, at 10:30 a.m. at the Clough-Barrick chapel with interment in the Lee Mission cemetery." OS Feb 11, 1948 9:8

KAYLOR, Hattie E.
b. 27 Sep 1868
d. 30 May 1905 D-21-04-06
on marker w/Frank H. Kaylor
"Death of Mrs. Frank Kaylor--When it became known this morning that Mrs. Frank Kaylor was dead it caused many a heart throb, for her list of friends was long, and her loss is sincerely mourned. At 9:45 last night the immortal put off the mortal, but left here memory of a sweet, pure, life, of generous deeds and fine example. Hattie M. Townsend was born at Independence, Kansas, September 27, 1868, and was married to Mr. Frank Kaylor December 26, 1892. With her husband she came here about six years ago, and in that brief time endeared herself to all who came within her circle of acquaintances. The illness that carried her away attacked her about one month ago, and while of so serious a character as to cause her parents to be summoned from their home in Stratton, Neb., she was thought to be improving, up to within a short time before the end came. Besides her stricken husband, she leaves two daughters, Eula and Mildred, aged respectively 7 and 9 years, a brother, A.M. Townsend, of this city, and her sorrowing parents. Her friends are numbered by the number of those with whom she came in contact, and her memory will be green till death shall inturn claim them. The funeral service will be held at the family residence, on North Cottage street, tomorrow at 10:30, Rev. C.T. Hurd officiating, and the burial will be in Lee Mission cemetery." CJ May 31, 1905 8:3 Hattie May (Townsend) Kaylor b. IA; died from rheumatic fever per D/C #654

KAYLOR, Robert Boyd
b. 1870
d. 07 Jul 1905 D-31-01-01
Here rests a woodman of the world
"Kaylor--At the family home in this city, Friday, July 7, 1905, at 3:30 a.m., Robert Boyd Kaylor,aged 34 years, of a complication of diseases.
Deceased was born at Lester, Iowa, and has lived in this city for a number of years. He was a member of the Woodmen of the World, and a painter by trade. He lived with his mother, Mrs. Anna Kaylor, on Court and Twentieth streets, in this city. Besides his mother, he leaves two sisters and one brother, Estelle Kaylor, Mrs. Isaac Conklin and Frank Kaylor, all of this city.
He was well known and had many friends. He had been ailing for two years, but only took to his bed last Tuesday, and his death comes as a sad blow to his parents.
The funeral will be held from the house this afternoon at 4 p.m. Interment will be in Lee Mission cemetery." OS Jul 8, 1905 4:2

KAYLOR, Samuel H.
b. 1829
d. 30 Mar 1898 D-31-01-02
Father
"Kaylor--At the family home near Fruitland, Oregon, Wednesday, March 30, 1898, at 1:30 a.m., Samuel Kaylor.
Mr. Kaylor died from the effects of a stroke of paralysis. Funeral services will be held at 10 o'clock this forenoon, from the family residence near Fruitland, Rev. Mitchell offici-ating. Interment will be had in Lee Mission cemetery." DOS Mar 31, 1898 8:5

KEECH, Charles C.S.
b. 25 Oct 1843 Ind
d. 27 May 1905 D-04-01-02
Father
Savior, more than life to me
2nd marker Co. E 17th Inf Ind Vols
on marker w/Rob't C. Keech
"Keech--At his home, corner of Front and Fir streets, Salem, Or., Saturday, May 27, 1905, C.S.C. Keech, aged 65 years.
The funeral will be held from the residence at 2:30 o'clock this after-noon and will be conducted by the G.A.R. Rev. W. C. Kantner of the First Congregational church will preach the funeral sermon, and the remains will be interred at Lee Mission cemetery." OS May 28, 1905 2:5

KEECH, Robert C.
b. 09 Nov 1878 Ill
d. 08 Apr 1905 D-04-01-01
Brother - Jesus lover of my soul
on marker w/Charles C.S. Keech
"Keech--At the Florence Sanatorium, April 8, 1905, Robert C. Keech, aged 29 years.
Mr. Keech with his father and sister and niece came to Salem several months ago from Tampa, Fla. Later the family settled on a place south of the city, where on Tuesday last he met with an accident which resulted in his death. The deceased was a member of the Carpenters' Union. He was also a member of the Congregational church of Tampa. The funeral will take place today at W.T. Rigdon's undertaking parlors at 1:30 o'clock." OS Apr 9, 1905 7:3

KEIL, Joseph Philip
b.
d. 17 Oct 1958 C-44-02-01
Interment Record #1946; does not give lot number; says Block 44 grave 1. Based on death date he is listed in Lot 2 until actual location confirmed.
KEISTER, Daniel W.
b. 26 Jul 1846
d. 08 Jun 1909 D-15-02-05
2nd marker Co B 28 PA Inf
"Man Expires As Tree Falls---W. D. Keaster, An Aged Man, Watches Neighbor Fell A Tree, Then Drops Dead---Strange Effect On Weak Heart When Towering Fir Strikes the Earth---W.D. Keaster, a man of 60 years, dropped dead at 11:30 yesterday morning while watching a neighbor cut down a tree.
Mr. Keaster was in his usual health and quitted his home at the corner of D and Twenty first streets just before noon to watch a neighbor cut down a tree. The tree fell with a crash about 20 feet from where he stood, and immediately the old gentleman dropped lifeless to the ground.
He was a veteran of the civil war and was formerly a resident of Nebraska. He is survived by his wife and four children, as follows: Harry J. and Mrs. C.A. Lovejoy, of Castor City, Nebraska; Mrs. H.A. Myers of Junction City, Oregon, and Frank, of this city.
The funeral will be held from the residence at 2 o'clock Thursday, Dr. Comer officiating. Interment will be at Lee Mission cemetery." DOS Jun 9, 1909, 8:3 W.D. Keister b. PA; carpenter; died of heart failure, excitement from falling tree per D/C #1743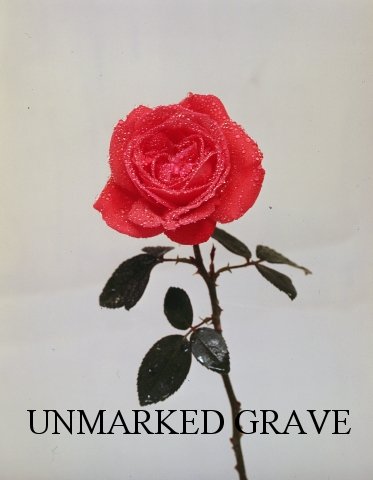 KEISTER, Hilda
b. 11 Sep 1885
d. 06 Aug 1916 D-15-02-06
wife of F. L.
d/o G. Hart; b. CA; died from tuberculosis at 935 No. 21st St., Salem, OR per D/C #398


KELLY, Frank David
b. 02 May 1918
d. 23 Aug 1918 OLD 114-14
"Kelly--At the home of the grandparents, Mr. and Mrs. F.W. Kelly, near Gervais, Friday forenoon, August 23, 1918, Frank David Kelly, infant son of Mr. and Mrs. D.W. Kelly.
The funeral services will be held at the home of V.F. Kelly, 1880 Center street, this forenoon, and burial will take place in Lee Mission cemetery." OS Aug 24, 1918 3:3


KEMNER, Kitty
b.
d. Reserved RA-29-21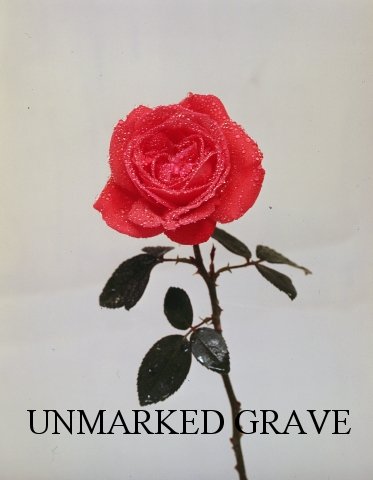 KEMP, Eva Lillian
b. 30 Apr 1881
d. 07 Feb 1884 OLD 186-08
b. Farmington, WA; d. Salem, OR at age 2-9-7 from scarlet fever; Mrs. S.B. Kemp, mother per Record of Interment #219

KENISON, Clara
b. 1873
d. 18 Oct 1913 C-47-02-04
m'd; died from general paresis at O.S.I.A. per D/C #3605; moved from Asylum Oct 22, 1913

KENT, Charles Darwin
b. 1903
d. 08 Jul 1927 C-39-03-06
Interment Record #1131 Charles Kent, 23, died of pneumonia
"Charles Darwin Kent died at a local hospital July 9, aged 28. Body at Webb's funeral parlors. Funeral services Tuesday 10:30 a.m. in Webb's chapel. Rev. C.E. Ward officiating. Interment in Lee Mission cemetery." OS Jul 12, 1927 5:8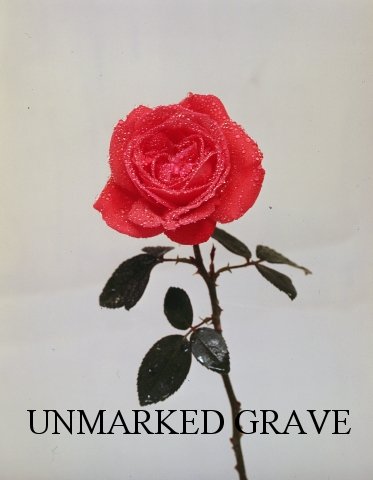 KERN, Minnie
b.
d. 22 Sep 1928 A-34-01-05
"At a local hospital on September 22, Minnie Kern, at the age of 52 years. Survived by her husband George Kern of Toledo, Oregon, and one brother George Schroeder of Portland, Oregon. The remains are in care of the Salem mortuary and announcement of the funeral will be made later." OS Sep 23, 1928 3:6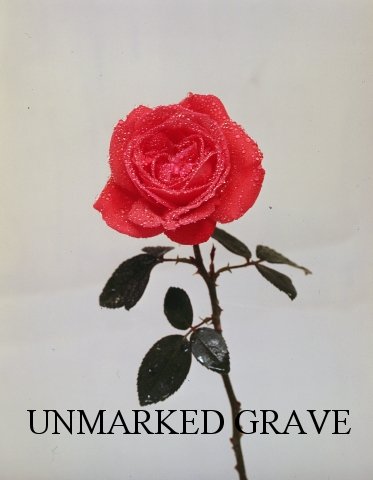 KIBBY, E. C. Mrs.
b. 18 Oct 1856 Ky
d. 15 Jun 1909 D-14-02-06
"Kibbey--At the Salem hospital Tuesday, June 15, 1909, Mrs. E.C. Kibbey, aged 53 years, following an operation for abdominal tumor.
Deceased is survived by six children, one of them being Mrs. Walter Hulstead, of 650 South High street, with whom she has recently made her home.
The funeral will be held from the parlors of W.T. Rigdon at 1:30 today, conducted by Rev. W.H. Selleck, and interment will be made in Lee Mission cemetery." DOS Jun 16, 1909 5:5-6 E.C. (Arnett) Kibby; b. Oct 18, 1856 KY; mother's maiden name Roch; died from operation for ovarian tumor per D/C #1752

KIBBY, Edith Elizabeth
b. 18 Jul 1898
d. 21 Mar 1987 RA-43-11
Mother
"Graveside services will be at 2 p.m. Friday in Lee Mission Cemetery for Edith Elizabeth Kibby, 88, of Salem, who died Saturday.
She was born in Council Bluffs, Iowa, and moved to Corvallis in 1900 and to Salem in 1947. She was a homemaker.
Survivors include her son, James W., Redmond, Wash.; daughters, Beth Baer, Keizer, Judy Ball, Lincoln City, and Marilyn Wiese, Auburn, Wash.; and sister, Ruth McCaleb, Salem.
Arrangements are by the Virgil T. Golden mortuary, Salem." SJ Mar 24, 1987 2B:5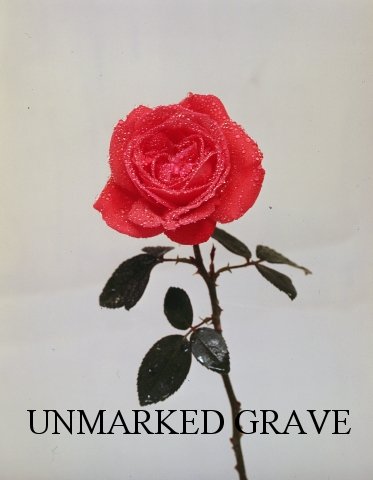 KIENEL, Paul
b. 06 Jan
d. 24 Dec 1928 OLD 212-05
"Paul Kienel, 73, died early Tuesday morning in the residence at 2282 Simpson street. Survived by his wife, Roselpha Kienel, and the following children, Paul, Arthur, Violet and Chauncey, all of Salem. Funeral services will be held Wednesday afternoon at the Rigdon chapel with the Rev. L.D. Smith officiating. Interment will be in the Jason Lee memorial cemetery." OS Dec 25, 1928 15:4 b. Austria; h/o Roselpha Kienel per D/C #888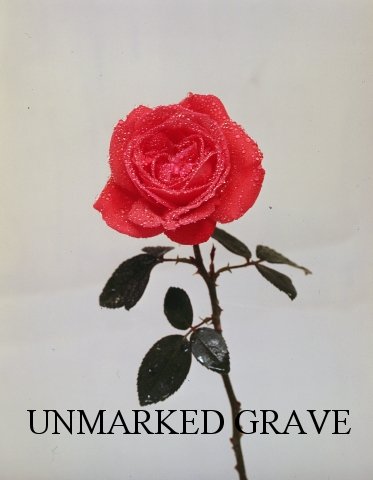 KILGREN, John Alfred
b. 1884
d. 21 Feb 1960 RA-57-05
"Late resident of 891 Commercial St. NE, Salem. At a Salem nursing home Sunday, Feb. 21 at the age of 76. Survived by one sister, Mrs. C.E. Boreen, Portland. Services will be at 3 p.m. Wednesday, Feb. 24 in the W.T. Rigdon chapel. Interment in Lee Mission Cemetery." OS Feb 22, 1960 5:1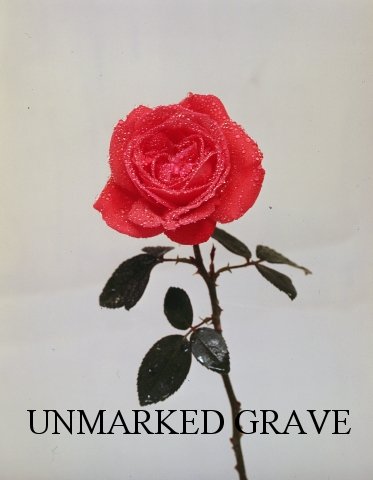 KILLAM, Charlotte
b. 11 Jun 1826
d. 23 Feb 1878 OLD 165-02
"Died--In our issue of Sunday morning DOS Feb 24, 1878 3:2 we made mention of the fact that a surgical operation for the removal of a ovarian tumor had been performed on Mrs. L. Killam, of this city. The lady was unable to survive the operation and she departed this life yesterday afternoon. Her funeral will take place at 2 o'clock to-day." DOS Feb 26, 1878 3:2 b. Howard Co., MO; m/o John Killam; per Record of Inter-ment #64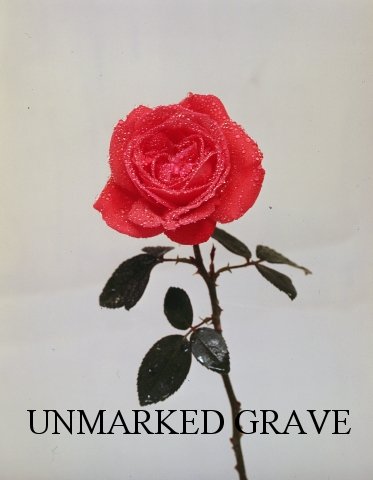 KIMSEY, R. C.
b.
d. 13 Sep 1902 OLD 111-01
b. Gervais, OR; d. at asylum; funeral handled by Rigdon FH per Record of Interment #311

KIND, Freda H.
b. 14 Apr 1885
d. 15 Dec 1974 RA-19-11
In Loving Memory
"Freda Kind, 89, 1150 Jefferson Ave. NE, died Sunday at a local nursing home.
Mrs. Kind was a native of Copenhagen, Denmark. She came to Oregon in 1950 and was a retired librarian.
Surviving are son Garland Read, Salem, daughter Dorothy Hoffman, Longmont, Colo.; four grandchildren.
Graveside services will be 11 a.m. Thursday at Lee Mission Cemetery. Rigdon-Ransom mortuary is in charge." OS Dec 17, 1974 19:1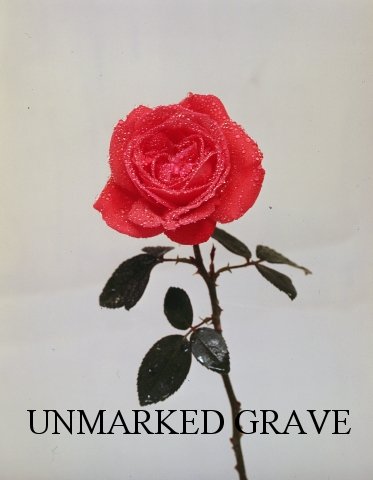 KING, Baby Girl
b. 06 Nov 1951
d. 06 Nov 1951 C-43-03-11
Interment Record #1740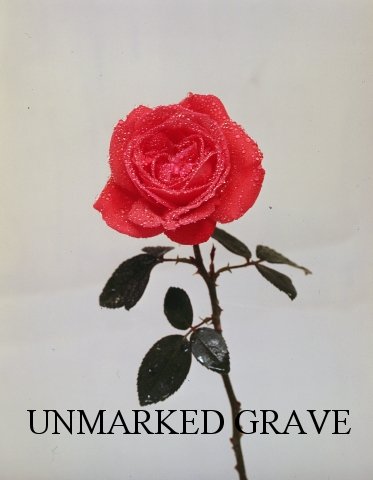 KING, George R.
b. 1864
d. 29 Dec 1950 Salem, Oregon C-46-03-14
Interment Record #1716
"George R. King, late resident of 2112 Trade street, at a local hospital, December 29, at the age of 86 years. Survived by wife, Mrs. Nellie King of Salem; daughters, Mrs. Ruth Scott of Salem and Mrs. Millie Stahlman of Detroit; son, Clifford B. King of Salem, and brother, Noah King of Walla Walla, Wash. Announcement of services later by the Clough-Barrick chapel." CJ Jan 1, 1951 13:8


KING, Lena (Leabo)
b. 02 Jan 1869 Sidney, IA
d. 09 Jan 1894 OLD 116-01
"Mrs. King's Funeral--The funeral of Mrs. Lena E. King will be held at the Methodist church at 2 p.m. today. The interment will be in Lee Mission cemetery." DOS Jan 11, 1894 4:1

KING, Roger
b. 1934
d. 1979 C-39-03-05

KING, Roy Edmond
b. 1878
d. 19 Feb 1949 C-39-03-05
Burial Feb 21, 1949 per Record of Interment #1629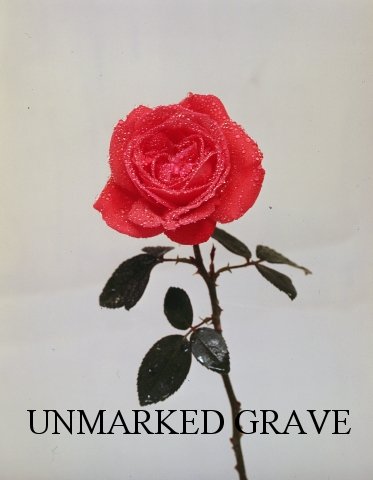 KINNEY, Aaron
b. 1828 OH
d. 24 Dec 1911 OLD 124-07
"Kinney---In Salem, Oregon, Sunday, December 24, 1911, Aaron Kinney.
The funeral will be held from W. T. Rigdon's chapel this morning at 10:45, conducted by Rev. Barr G. Lee, and interment will be made in Lee Mission cemetery." DOS Dec 26, 1911 5:5


KIRSCH, Darlene Elnita
b. 13 Dec 1936
d. 18 Sep 1988 RA-04-08
Beloved wife, mother & grandmother
Died in Washington Co. per OR Death Index



KIRSCH, Fred
b.
d. Reserved RA-04-07
KIRYUTA, Ekaterina
b. 26 Nov 1924
d. 03 Jul 2001 RA-15-06
"SALEM - Visiting: 1-8 p.m. today, with services 10 a.m. Fri., July 6, all at Howell-Edwards-Doerksen with Rigdon-Ransom Funeral Directors, Salem." SJ Online
KIRYUTA, Ivan
b. 20 Jan 1920
d. 19 Jul 1998 RA-15-05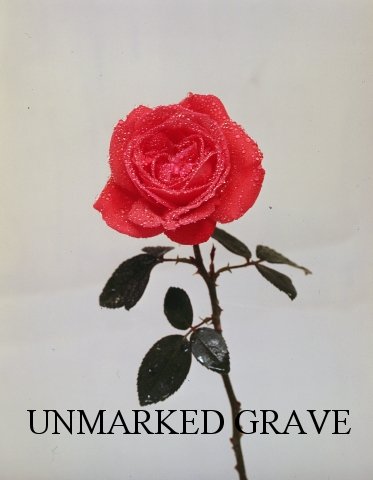 KITCHEN, Infant
b.
d. Jan 1884 N/A
Per WOS Jan 9, 1885 2:3 which listed burials for Lee Mission Cemetery for the year 1884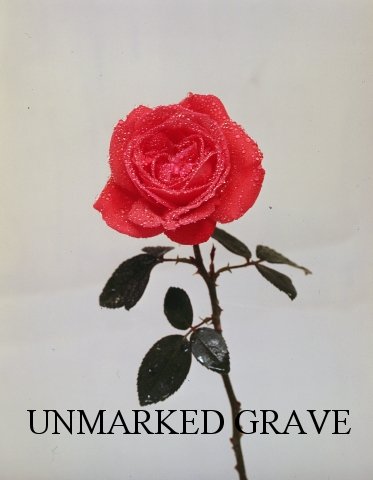 KLEEN, Claudia Jean
b.
d. 25 Aug 1954 C-43-05-12
Interment Record #1850
"Infant's Rites Wednesday--Graveside services for Claudia Jean Kleen, 2-month-old daughter of Mr. and Mrs. Gerry Kleen of Empire, Ore., will be held at 10:30 a.m. Wednesday at the Lee Mission Cemetery under the direction of the Clough-Barrick Co. She died in a Portland hospital Sunday of an illness present since birth.
Her parents moved from Salem to Empire about four months ago.
Other survivors include a sister, Carolyn Kleen of Empire; grandparents, Mr. and Mrs. Ward Prescott and Mr. and Mrs. A.H. Kleen, all of Salem." OS Aug 24, 1954 4:6

KLEIN, Douglas
b. 08 Jun 1961
d. 10 Sep 1998 RA-17-02


KLEIWER, Mary
b. 09 Aug 1887 Hillsboro, KS
d. 06 Jul 1895 OLD 115-10
"Kleiwer--At the home on North Cottage street, Salem, Saturday, July 6, 1895, of enlargement of the liver, Mary, daughter of Rev. C.E. and Mary Kleiwer, aged 7 years, 10 months and 26 days.
Deceased had been ill for a long time with liver trouble and by her demise the Kleiwer household is without a daughter.
The funeral will be held at the German Baptist church on North Cottage street at 3 p.m. today. Rev. J.P. Farmer of the Baptist church will preach the service in English and Rev. J. Bowersox of the Independent Evangelical church in German. Interment at Lee Mission cemetery." DOS Jul 7, 1895 5:5

KLEIWER, Walter

b. May 1895
d. 19 Aug 1895 OLD 115-09
"Kleiwer--Near Hillsboro, Washington county, at 7 p.m. Monday, August 19th, of summer complaint, Walter, infant son of Rev. and Mrs. C.E. Kleiwer, aged 3 months.
This is the second visitation of the death angel to the Kleiwer home within the past six weeks and the family are deeply bereaved over the loss of their two little ones--the first being their 7-year-old daughter Mary, who passed away on July 6th.
Mr. and Mrs. Kleiwer were visiting at the parental home of the latter when their infant Walter was taken ill and, despite the efforts of skilled physicians, death came at the time above stated. The remains were brought to Salem yesterday and after being placed in a beautiful white casket were taken to the family home. Today at 2 p.m. the funeral will be held at the German Baptist church on north Cottage street, Rev. J.P. Farmer of the First Baptist church offici-ating. Interment will be in Lee Mis-sion cemetery." DOS Aug 21, 1895 4:5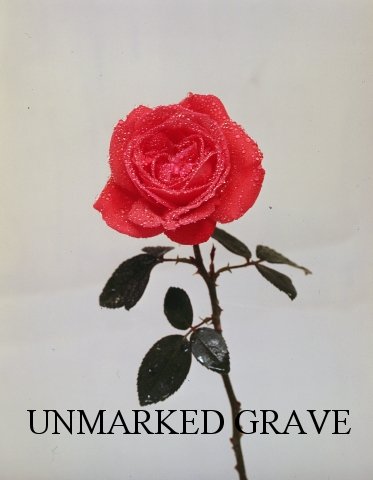 KLENDER, Henry J.
b. 28 Sep 1835
d. 15 Apr 1904 OLD 111-05
"Klender--At the home of his son, H. Klender, Jr., three miles east of Salem, Oregon, Friday, April 15, 1904, Henry Klender, aged 68 years, six months and 13 days, of rheumatic pericardis.
The funeral will be held from the son's home at 2 o'clock this (Saturday) afternoon and interment will be had in Lee Mission Cemetery." DOS Apr 16, 1904 5:4 b. 28 Sep 1835 Hanover, Germany; farmer; death believed to be caused by rheumatic pericarditis per D/C #488


KLENK, Leana
b. 1886
d. 02 Feb 1923 Salem, Oregon C-39-01-01
Mother
Interment Record #896 Lena Klenk, age 36, gives burial location as block C-39 lot (Note: a marker found at D-17-02-03;w/o Geo. Klenk;
D/C #78 d/oCarl and Dorothy (Webber) Foele; died of maniacal exhaustion at OSH
KLUDAS, Evangeline [Fraiser]
b. 1858
d. 1924 C-41-02-01
w/o Frederick Kludas

KLUDAS, Frederick
b. 23 Aug 1887 NE
d. 30 Oct 1918 C-41-02-02
He walked with God
on marker w/Isabelle Kludas
Interment Record #761
"Kansas Evangelist Dies of Sanish Influenza--Frederick Kludas, an evangelist of the Friends' church, died at the home of Dr. D.D. Keeler, early yesterday morning night, after an illness of a week of the eastern type of Spanish influenza complicated by double pneumonia. He was 31 years old. Rev. Mr. Kludas was on the way from Kansas to Idaho to conduct evangelistic meetings, but because of the ban on public gatherings in that state because of the influenza epidemic he stopped in Salem to visit with his wife who was staying with Mrs. Keeler, her sister. The evangelist leaves besides his wife, parents in Spokane and brothers and sisters in Washington state.
Funeral services will be held at the Twilliger home at 10 o'clock Friday morning. Rev. Elmer Pemberton of the South Salem Friends church will conduct the ceremony. The remains will be viewed from 7 to 10 o'clock Thursday evening at the Terwilliger home." OS Oct 31, 1918 5:3 s/o Herman C. & Frances (Gaiser) Kludas; h/o Evangeline (Fraiser) Kludas per D/C #539

KLUDAS, Isabelle
b. 28 Feb 1919 Salem, Oregon
d. 28 Feb 1919 Salem, Oregon C-41-02-02
Daughter
on marker w/Frederick Kludas
Interment Record #797
D/C #224 d/o Frederick & Evangeline (Fraiser) Kludas; lived 1/2hour; died from imperfect development at 1143 S. Commercial St.
KLUDER, Henry
b.
d. OLD 111-05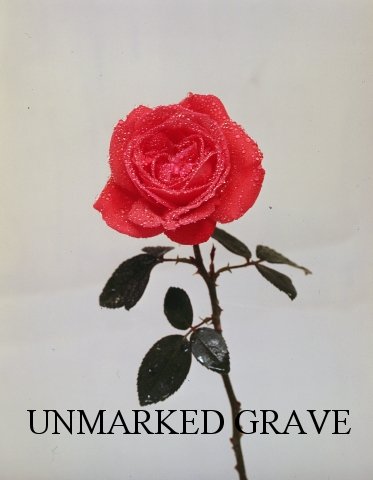 KLUGE, Amelia
b. 12 Sep 1845
d. 09 Jan 1919 D-03-04-02
"Kluge Funeral Today--Funeral services will be held this afternoon at 2:30 o'clock for Miss Amelia Kluge, aged 73 years, who died Wednesday of dropsy. The services will be held at the Rigdon undertaking parlors and burial will be made in City View cemetery. Rev. F.A. Petereit will conduct the services." OS Jan 10, 1919 b. Poland; d/o August & Julia Weiss; w/o August Kluge; burial at Lee Mission cemetery per D/C #35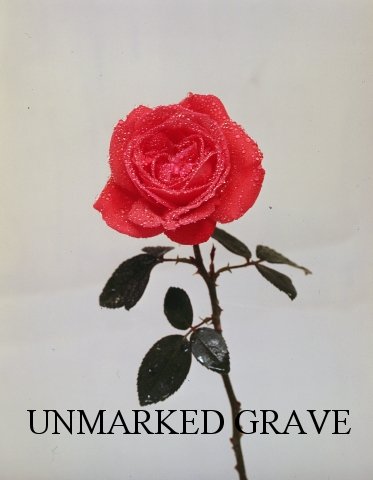 KNAPP, Cecilia
b. 1847
d. 13 Sep 1918 D-20-01-05
"Knapp--At her home 196 South Twenty-fifth street, at 10 o'clock p.m., Friday, Sept. 13, 1918, Mrs. Cecilia Knapp at the age of 72 years.
She is survived by her husband, Reuben Knapp, one son, William Knapp, by marriage, and one son, Walter Knapp, by adoption. Funeral announcement is to be made later." OS Sep 14, 1918 5:3 "Mr. and Mrs. Knapp came to Oregon about 13 years ago from North Dakota. She had been in failing health for the past year." CJ Sep 14, 1918


KNIGHT, Arthur G.
b. 1884
d. 12 Jun 1962 OLD 118-02
"Arthur G. Knight, about 75, was found dead Wednesday afternoon at his home, 712 Church St. NE.
Marion County coroner's office and police said death was apparently from natural causes.
A friend, William Carpenter, 485 Browning Ave. S, found him laying on a davenport when he went to visit the home about 1:30 p.m. The coroner's office said he had been dead about 24 hours.
Knight had lived in the Salem area since the 1930s, Carpenter said. He was a retired painter. He moved here from Astoria.
Survivors include a daughter in Astoria, Mrs. Roy Johnson; two daughters in California and a son, Stanley Knight, Myrtle Point.
Services are pending at Barrick Mortuary." OS Jun 14, 1962 I:7:1


KNIGHT, Jehla
b.
d. Reserved RA-45-05
KNISLEY, Harry O.
b. 1876
d. 14 May 1962 RA-58-01
Rejoice
"Harry O. Knisley, 85, died Monday at the home, 1734 Nebraska St. NE.
Knisley was born in Indiana and lived for many years in Kansas, where he farmed. He lived in Grants Pass for a time and came here three years ago.
His wife, Daisy, died in 1951. He attended First Church of the Open Bible.
Surviving are four daughters, Mrs. Alma Franklin, Salem; Mrs. Hazel Losh, Los Angeles; Mrs. Sylvia Maerz, Amity; Mrs. Modena Ruth, Topeka, Kansas.
Funeral services will be at 10 a.m. Wednesday at W.T. Rigdon Chapel. Rev. Clifford Berg will officiate, with interment at Lee Mission Cemetery."
OS May 15, 1962 8:2-3


KNOLL,
b.
d. Reserved RA-56-04

KNOLL,
b.
d. Reserved RA-56-05


KNOPF, Gustaves
b. 1873
d. 17 Jul 1937 C-20-02-05
"Gustave Knopf, in this city, July 17, at the age of 63 years. Survived by three sisters, Malvina Koch, Oklahoma City, Okla., Julia Knopf, Cordell, Okla., and Mrs. Bertha Kepl, Regina, Sask., Can.; two brothers, Albert Knopf, Cordell, Okla., and Fred Knopf, Wasco, Calif.; and one niece, Mrs. Reuben F. Roys, Seaside; and an aunt, Mrs. Ida Mundt, Salem. Memorial services at the Walker-Howell funeral home, formerly the Salem mortuary, 545 No. Capital, Tuesday, July 20, at 2:30 p.m. with concluding services at Jason Lee cemetery." OS Jul 18, 1937 5:1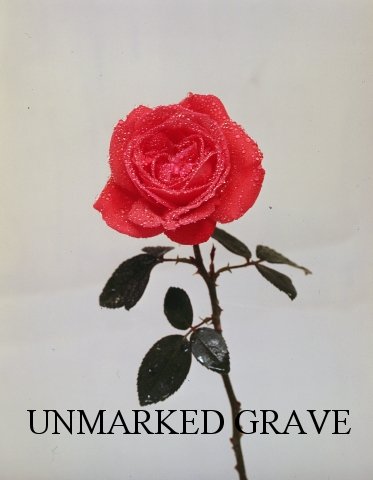 KNOWLAND, Gladys M.
b.
d. 27 Sep 1906 N/A
"Knowland--At the home of the grandparents, Mr. and Mrs. J.F. Goode, Thursday, September 27, 1906, at 1:30 a.m., Gladys M., only child of Mrs. John Knowland, of tuberculosis of the head, aged one year and one month.
The funeral will be at the Free Methodist church, in North Salem, Fri-day at 10 o'clock, and the burial will be in the City View cemetery." CJ Sep 27, 1906 8:5 No record at City View

KNOX, Clara N.
b. 1903
d. 14 Dec 1964 OLD 024
died in Lincoln Co; spouse John per OR Death Index

KNOX, Ida May
b. 1868
d. 14 Jun 1946 OLD 024-02
on marker w/William J. Knox
"Mrs. Ida May Knox, late resident of 2107 Center st., at the residence of her son, John A. Knox, 7904 S.E. Yamhill st., Portland, Friday, June 14. Also surviving are a sister, Mrs. Dora Crysler, Detroit, Mich., and a brother, Guy Slipper, Los Angeles, Calif. Services will be held Monday, June 17, at 10:30 a.m., with the Rev. Joseph Adams officiating. Interment will be in the Lee Mission cemetery." OS Jun 15, 1946 5:1

KNOX, Marian Amelia
b. 1908
d. 27 Mar 1977 OLD 024
"Marion Amelia Knox, 69, former resident of Salem, died Sunday in a Vancouver, Wash., hospital.
She lived in Salem until 1970, then moved to Vancouver.
Survivors include widower, John; sons, Theador Leonard, Jacksonville, Fla., Glen Leonard, Grand Marais, Minn; daughter, Janet Humprey, Grand Marais; brother, Ben Jessop, South Rapids, Minn.; sister, Elsie Doetsch, Gordon, Wis.; six grandchildren.
Services were held Thursday in Howell-Edwards-Doerksen mortuary with interment in Lee Mission Cemetery." OS Apr 1, 1977 6A:5-6

KNOX, William J.
b. 1870
d. 05 Jun 1946 OLD 024-01
on marker w/Ida May Knox
"William J. Knox, late resident of 2107 Center street, at the home of his son, John Knox, 7904 S.E. Yamhill street, Portland, June 5, age 76 years. Survived also by his widow, Ida Knox, Salem; daugher, Miss Emma Knox, Salem; two brothers, Arthur G. Knox, San Diego, Calif., and Charles W. Knox, Valencia, Mass. Member of Methodist church, Salem lodge No. 50 A.F. & A.M. Services will be held in the Howell-Edwards funeral chapel, Saturday, June 8, at 10:30 a.m., with concluding services at Lee Mission cemetery. Ritualistic services under auspices of lodge No. 50 A.F. & A.M." OS Jun 6, 1946 5:1

KNUTSON, Beverly
b. 04 Oct 1950
d. 30 Jul 2006
KNUTSON, Carolyn
b. 1927
d. Reserved RA-05-04
on marked w/Lester M. Knutson
KNUTSON, Lester M.
b. 1917
d. 1997 RA-05-03
on marked w/Carolyn Knutson

KOERNER, Anna J.
b. 10 Mar 1886
d. 01 Jul 1985 A-30-02-03
Wife
"Corvallis--Anna J. Koerner, 99, of 1832 NW Garryanna St., died Monday.
Born in Springdale County, Iowa, she moved to Portland in 1906, then lived in Mill City and Salem for many years prior to moving to Corvallis in 1961. She was a homemaker. She was a member of the Corvallis Evangelical Church of North America.
Survivors include her son, Ralph L., Portland; daughters, Lauretta Fish, Emporia, Kan., and Leona Sewell and Lola Murray, both of Corvallis; and a brother, Fred Pedersen, Pasadena, Calif.
Graveside services will be at 10 a.m. Wednesday in Jason Lee Cemetery, Salem, with arrangements by McHenry mortuary. Memorial services will follow at 1 p.m. at the Corvallis Evangelical Church.
Contributions may be made to the church missionary fund in care of the mortuary." SJ Jul 2, 1985 2B:4

KOERNER, Hazel Roberta
b. 23 Apr 1914
d. 07 Oct 1923 D-18-01-05
"Four Cases of Diphtheria Here--One Death From Disease Last Sunday--Health Officer Urges Care--Four cases of diphtheria came to the attention of Dr. C.E. Cashatt, city health officer, yesterday. These are all of one family, residing in Englewood, on North Sixteenth street. The family has been placed under quarantine.
`We do not know how many children have been exposed,' Dr. Cashatt said yesterday. `For one little girl, Hazel Koerner, 9, who also lived in this district, died Sunday. She had been attending school until forced to quit on account of her health. Because of this, it is urgent that parents whose children complain of a sore throat consult a physician at once as we do not want diphtheria to get another stonghold in the city as it did last year.'....." OS Oct 10, 1923 5:4 d/o John W. & Anna (Peterson) Koerner per D/C #672

KOERNER, John Wesley
b. 1874
d. 08 Aug 1959 A-30-02-04
Husband
"Late resident of 965 N. 20th in this city, Aug. 8th, at the age of 85. Husband of Anna J. Koerner, Salem. Father of Lola Bernice Murray, Salem, Leona Sewell, Corvallis, Ralph Koerner, Corvallis, Lauretta Fish, Emporia, Kansas. Brother of Mrs. Laura Carl, Long Beach, Calif., Mrs. Amelia Gerig, Salem, 6 grandchildren, 3 great-grandchildren also survive. Services will be held Tuesday, August 11 at 3 p.m. in the Chapel of the W.T. Rigdon Co. with concluding services in Lee Mission Cemetery with Rev. Lloyd Eucker officiating. In lieu of flowers, gifts may be made toward a memorial in the Englewood sanctuary." OS Aug 9, 1959 5:1
KOMER, Bancer A.
b.
d. 17 Jul 2017 Multnomah County, Oregon RC-13-07
KOMET, Craig
b.
d. 13 Jan 1919 RC-14-08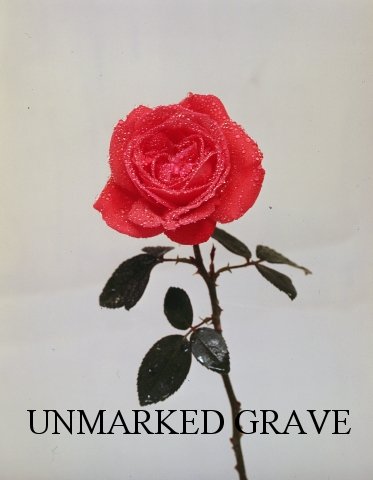 KONRAD, Ella G.
b. 1855
d. 11 Jan 1927 OLD 215-02
"Mrs. Ella G. Konrad, 72, died at a local hospital Jan. 11. She is survived by her husband, John, and one step-son. Funeral services will be from the Terwilliger home Thursday at 2 p.m., Rev. Mrs. Casewell offici-ating. Interment will be in the Lee Mission cemetery." OS Jan 13, 1927 5:6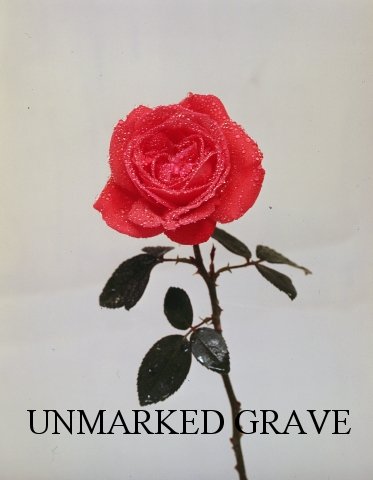 KONRAD, Jaquelin
b. 03 Sep 1929
d. 23 Sep 1929 N/A
d/o J.W. and Margaret Konrad; died of pneumonia per D/C #717

KOOK, Henry H.
b. 18 Oct 1849
d. 22 Feb 1903 D-08-04-01
"Cook--At his home on the Garden road, in East Salem, Sunday, February 22, 1903, after an illness of several months, Mr. L.T. Cook, aged about 50 years.
Mr. Cook has been a resident of Salem but a year and has for several months past been a sufferer from cancer which culminated finally in death Sunday at 10 o'clock a.m. The funeral was held at the home at 2 o'clock yesterday, Rev. Adolph Eberle, officiating, and the remains were laid to rest in Lee Mission cemetery." DOS Feb 24, 1903 6:2

KOOP, Louis
b. 01 Jan 1883
d. 01 Feb 1918 D-04-03-05
"Koop--At his late home, 1451 D street, Salem, Friday night, Feb. 1, 1918, at 7:05, Louis Koop.
Mr. Koop was born at Seymour, Indiana, January 1, 1883. He was christened in St. Paul's Lutheran church at Seymour, January 28, 1883. With his parents he moved to Jackson county, Texas, in 1908. He was married to Mrs. Elsie Walleck January 1, 1908. He moved to Salem last year.
The funeral will be held this after-noon at 3 o'clock from the residence. Interment will be in Lee Mission cemetery under the auspices of Webb & Clough." OS Feb 2, 1918 4:3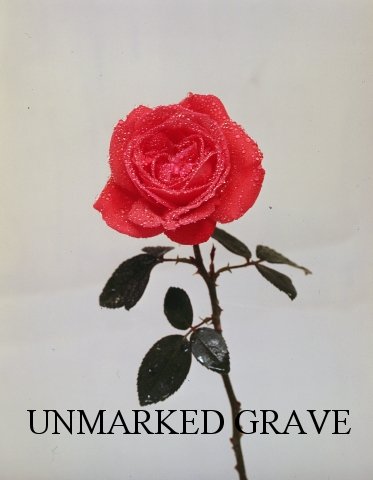 KOSKA, P. L.
b.
d. 20 Feb 1926 OLD 211-06
"Koska--Suddenly at Kelso, Wash., Feb 20, P.L. Koska, age 26 years. He is survived by two brothers in the east and one sister, Mrs. Helen Williams Hardy, 2130 Maple avenue, Salem. Funeral services at the Terwilliger funeral home Wednesday at 2 p.m. Rev. Sims officiating. Committal services in Lee Mission cemetery." CJ Feb 23, 1926 9:8

KRAFT, Sharen M.
b. 1952
d. 15 Jul 1974 RA-19-09
"Sharen Kraft, 21, 810 14th St. NE, a music teacher, died at home Monday of an apparent drug overdose, according to Salem Police.
Mrs. Kraft was a Salem native. She was a 1970 graduate of North Salem High School and attended University of Oregon. She taught guitar at home and at ABC Music Store.
She is survived by widower John; parents Mr. and Mrs. Martin Chassman, Salem; foster sister Luella Davis, Sacramento, Calif.; brother David Chassman, Salem; grandparents Mr. and Mrs. Ben Chassman, New York. Services are pending at Virgil T. Golden mortuary." OS Jul 16, 1974 12:3



KREBS, William L.
b. 1837
d. 17 Jul 1900 OLD 106-01
age 63; burial Jul 18, 1900 by Rigdon Funeral Home per Record of Interment #271

KREFT, Ernest T.
b. 1926
d. 14 Feb 1982 RA-51-08
In memory of
He will raise up on eagle's wings,
bear you on the breath of dawn,
make you to shine like the sun,
and hold you in the palm of his hand.
"Ernest T. Kreft, 55, of 2030 Hazel Ave. NE, died at home Sunday following an illness.
He was born in the Macleay area and attended the University of Portland. He retired in 1971 as a claims exam-iner for the State Accident Insurance Fund. He was a member of the Salem Amateur Radio Club, the Oregon Archi-tectural Barriers Council Inc. and St. Vincent de Paul Catholic Church. He served in the Navy during World War II.
Surviving are his wife, Mary G.; daughters, Bernadette E. Kreft, Salem, and Jeannette E. Kreft, Troutdale; sons, Martin D., Boardman, and Thomas C., Salem; brother, Bernard E., Concord, Calif.; sister, Alice M. Hendrickson, Altadena, Calif.; and six grandchildren.
Rosary will be at 7:30 tonight and Mass at 11 a.m. Wednesday in St. Vincent de Paul Catholic Church. Interment will be in Lee Mission Cemetery. Howell-Edwards-Doerksen is in charge of arrangements.
The family suggests contributions to the St. Vincent de Paul kindergarten program." SJ Feb 16, 1982 2B:3
KREFT, Mary Gertrude (Zenger)
b. 27 Mar 1928
d. 02 Mar 2017 RA-51-07
"Hood River - Mary Gertrude Kreft, 88, a resident of Hood River and former resident of Salem, passed away on March 3, 2017, at home in Hood River.
She was born on March 27th, 1928 the middle of 3 children to Godfrey and Gertrude (Harris) Zenger in Brooks, Oregon. She grew up on her parents onion farm in Lake Labish Center, where her father would always permit her to plant flowers among the vegetables, inspiring a passion for flowers. She attended Lake Labish High School, and then attended Marylhurst College in Portland, where she studied music and general studies. She was a devoted caregiver to her husband, Ernest Kreft (who was paralyzed by polio in 1954). After his passing, she worked for the City of Salem on urban renewal grants. With her daughter Bernadette, she operated a floral business, Kreft Kreations, from her home specializing in wedding and funeral floral designs.
Mary had a passion for gardening, and her backyard, blooming with color, was her sanctuary. She also enjoyed travel, having visited Poland on 2 occasions to visit 2 exchange students she had once hosted in her home. She collected antiques, many of them heirlooms passed down for generations in her family. She was a member of the Oregon Architectural Barriers Council, and the church choir at St. Vincent de Paul Catholic Church.
Mary is survived by her children, Martin Kreft of Yulee, FL, Thomas Kreft of Bend, OR and Jeannette Kreft-Logsdon of Hood River, OR; grandchildren, Jennifer Kreft, Jeremy Kreft, Alison Norbeck, Thomas Kreft, Alisa Logsdon, Katrina Logsdon, Tamara Logsdon; and she is also survived by a number of step-grandchildren and great-grandchildren. Mary was preceded in death by her husband, Ernest Kreft, and grandson Aron Kreft.
Funeral Mass was held on Friday, March 10, at St. Vincent's Catholic Church. Remembrances may be sent to: St. Vincent de Paul School, in Salem OR, tuition assistance program. Howell, Edwards, Doerksen with Rigdon-Ransom Funeral Directors were entrusted with arrangements." [Statesman Journal March 11, 2017]
KRENZ, William Albert
b. 27 Oct 1884
d. 15 Mar 1955 A-26-01-06
"At the residence, 1295 Leslie, March 15, at the age of 70 years. Survived by sisters, Mrs. Emilie Lahmann and Mrs. Ottile Reece, both of Salem; brothers, Paul G. Krenz, White Salmon, Wash., and Waldemar T. Krenz, Seattle, Wash. Was a member of the Seventh Day Adventist church. Services will be held in the Howell-Edwards chapel, Friday, March 18, at 3 p.m, with Elder R.C. Schaffner officiating. Concluding services at the Lee Mission cemetery." OS Mar 17, 1955 9:1

KRIDLER, Lilliam B.
b. 1824
d. 2012 RA-10-12
KROEPLIN, Sophia (Laue)
b. 17 Nov 1900
d. 11 Jun 1999 A-25-03-07B



KROLL, Nicholas "Claus" D.
b. 1896
d. 10 Oct 1962 RA-57-09
Father
on marker w/Velma C. Kroll


KROLL, Velma C.
b. 1902
d. 19 May 1981 RA-57-10
Mother
on marker w/Claus D. Kroll
"Velma C. Kroll, 79, of 2996 Surf Court NE, died Tuesday in St. Timothy Nursing Home.
She was born in Baldwin, Iowa, and lived in Salem for many years before moving to Iowa. She returned to Salem two years ago.
Survivors include her daughter, Winnie Ballard, Salem; brothers, Leo and Leslie Stickley, both of Salem; sisters, Daisy Clary, Beaverton, and Mae Strawn, Salem; five grandchildren, and four great-grandchildren.
Graveside services will be at 2 p.m. Thursday in Jason Lee Cemetery, under the direction of Howell-Edwards-Doerksen mortuary." SJ May 20, 1981 2B:4
KRON, Beverly G.
b.
d. May 2010 RA-40-01
cremains were buried in her mothers lot

KRON, Ervin V.
b. 1900
d. 20 Feb 1970 RA-40-02
m'd June 13, 1928
on marker w/Florence J. Kron
"Ervin V. Kron, 69, of 285 23rd St. SE, died Friday at a friend's home in Salem.
Born in Minnesota, he was a retired historic sign painter for the Oregon Highway Department.
Survivors include his daughter, Beverly G. Kron, Salem.
Services will be 2 p.m. Monday at Grace Lutheran Church, Rev. Robert L. Peterson officiating. The casket will be open until noon Monday at Virgil T. Golden mortuary. Interment will be at Lee Mission Cemetery." OS Feb 22, 1970 10:2

KRON, Florence Jane
b. 1903
d. 21 Nov 1965 RA-40-01
m'd June 13, 1928
on marker w/Ervin V. Kron
"Mrs. Florence Jane Kron, 62, 285 23rd St. SE, died Sunday in a Salem hospital. She had been under treatment about a week for a paralysis.
Born in Hillsboro, Mrs. Kron began teaching in the Salem School System in 1921. At time of her death she was a social science teacher at Parrish Junior High School.
She was a member of Grace Lutheran Church and president of Delta Chapter, Delta Kappa Gamma, teachers' honorary society.
Survivors include the widower Ervin, Salem; daughter Beverly Kron, Salem; brother Harold Lake, Gresham; and sister Mrs. Alice Wolverton, Goldendale, Wash.
Arrangements are pending at Virgil T. Golden mortuary." OS Nov 22, 1965 12:2

KRON, Ragnhild A.
b. 1877
d. 01 Feb 1926 A-39-02-06
Mother
on marker w/Vicar R. Kron
"Krom--Bugnil Krom, Monday, Feb. 1, at north Commercial street, at the age of 48 years. She is survived by her husband, V.R. Krom, one son Ervin V. Krom of Salem, and three brothers, Ole, Tosten and Andrew Hattvedt Haatriedt of Minnesota. Funeral services will be held Friday at 2 p.m. from the Webb funeral parlors, Rev. DeYoe officiating." CJ Jan 3, 1926 7:6

KRON, Vicar R.
b. 11 Nov 1877
d. 11 Aug 1958 A-39-02-07
Father
on marker w/Ragnhild A. Kron
"Vicar R. Kron, Carpenter, Dies--Vicar R. Kron, 80, who had lived in the Salem area for the past 12 years, died Monday at a Salem hospital. He had lived at 285 23rd St. SE.
He was born in Sweden Nov. 11, 1877, and came to this country with his parents at the age of two. Kron and the former Ragnil Haatriedt were married in 1899 in Minnesota and she died in 1926.
A carpenter much of his life, Kron served as a guard at the State Prison here before and during World War II. He lived in California, Minnesota, and the East prior to coming to Salem.
Surviving are a son, Ervin V. Kron, Salem; sister, Mrs. J.I Wagers, Salem, and Mrs. J.E. Anderson, Williston, N.D.; and one granddaughter.
Funeral services will be at 1:30 p.m. Thursday at Virgil T. Golden Chapel. Rev. W. Harold Lyman will officiate with interment at Lee Mission Cemetery." OS Aug 12, 1958 5:1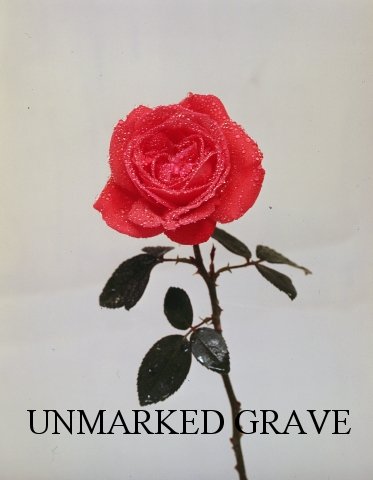 KRONSER, Darroll N.
b.
d. 13 Aug 1952 C-43-04-07
Interment Record #1783 Baby Boy Darroll N. Kronser
KUDIN, Stefanida
b.
d. Reserved RC-10-09
KUDIN, Victor
b.
d. 13 Feb 2018 RC-10-10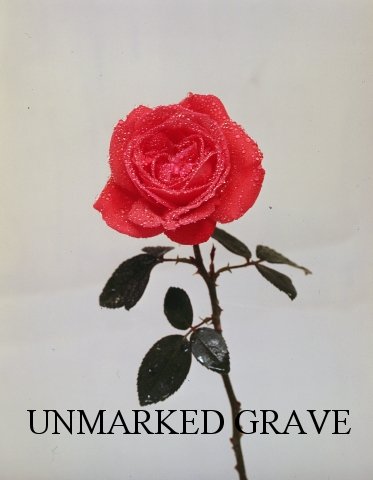 KUFNER, Boy
b.
d. 26 Jan 1902 N/A
age 8; funeral ordered by Anton Kufner per book Funerals Held at W.T. Rigdon, Pioneer Morticians, Salem, Marion Co., OR For The Years 1892-1905

KUHRE, Fred George
b. 1877
d. 02 Feb 1954 C-42-02-01
on marker w/Sophie Khure
Interment Record #1837
"Fred George Kuhre late resident of Catterlin Ave. in this city on Feb. 2 at the age of 76 years. Survived by wife, Sofi Kuhre of Salem and brother, Frank Kuhre, Ainsworth, Nebraska. Stepsons, Henry, Richard and Charles Moritz, all of San Francisco, Calif., Harry Moritz, Salem. Member of Pacific Lodge No. 50 AF & AM. Ser-vices will be held in the Howell-Edwards Chapel Thursday, Feb. 4 at 1:30 p.m., Dr. Julian Keiser officiating. Concluding services at Lee Mission Cemetery. Ritualistic services by Pacific Lodge No. 50 AF & AM." OS Feb 4, 1954 6:4

KUHRE, Sophie
b. 1888
d. 23 Jun 1966 C-42-02-02
on marker w/Fred G. Kuhre
"Services will be 1:30 p.m. Saturday in Virgil T. Golden funeral chapel for Mrs. Sophie Kuhre, 78, of 650 Locust St. NE, who died Wednesday, Rev. Otto F. Wagner will officiate. Interment will be in Lee Mission cemetery." OS Jun 24, 1966 24:2

KUINZE, Howard
b.
d. 1979 N/A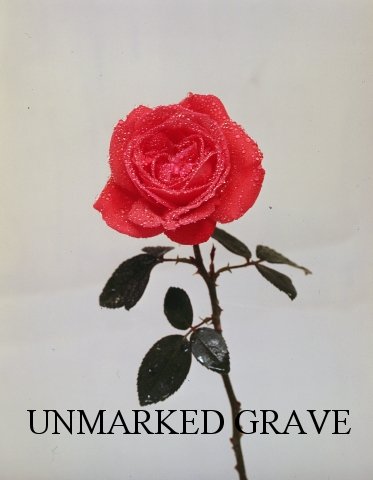 KUMM, Baby Boy
b.
d. 09 Dec 1950 C-43-02-13
Record of Interment #1743

KUNTZ, Ada
See: WILLIAMS, Ada

KUNTZ, Amanda M.
b. 25 Sep 1870
d. 24 Feb 1953 A-43-01-04
on marker w/Philip J. Kuntz
"Amanda Kuntz Washburn, at the residence 1625 Center St. Feb. 24. Mother of Mrs. A.A. Schramm, Salem, Mrs. William Garr and Miss Irene Kuntz, both of Ashland; sister of Francis Fogarty, Dayton, O.; also survived by one grandchild. Member of the First Methodist Church; Chapter G of PEO Sisterhood; and Chadwick Chapter, 37, Order of Eastern Star. Services Friday, Feb. 27 at 3 p.m. in the W.T. Rigdon Chapel with concluding services in Lee Mission Cemetery. The Rev. Brooks H. Moore will officiate." OS Feb 26, 1953 11:2

KUNTZ, Irene B.
b. 1887
d. 28 Apr 1976 A-43-01-06
"Irene B. Kuntz, 88, of 1488 State St. died Wednesday in a Salem nursing home.
A native of Arlington, Ind., she was a retired practical nurse.
Survivors include a sister, Mrs. Alfred Schramm, Salem.
Services will be at 1 p.m. Monday in Rigdon-Ransom mortuary. Interment will be in Lee Mission Cemetery." OS Apr 30, 1976 1D:1

KUNTZ, Philip J.
b. 17 Mar 1857
d. 04 Feb 1928 A-43-01-05
on marker w/Amanda M. Kuntz
"Kuntz--At the residence, 797 N. Winter street, Saturday, February 4, Judge Philip J. Kuntz, age 70 years, husband of Mrs. Amanda Wright Kuntz, father of Miss Magdalene Kuntz of Albany, Miss Irene B. Kuntz of McMinnville, Mrs. Lucile Schramm of Salem, grandfather of Patricia, Susanna and Philip Schramm; brother of Mrs. Mary Allen of Buffalo, N.Y., John Kuntz of Sheldon, Ill, Will Kuntz of Lima, Ohio and Michael Kuntz of Harrison, Ohio. Funeral services Monday, February 6 at 2:30 p.m., from Rigdon's Mortuary. Interment in Lee Mission cemetery, Rev. Fred C. Taylor, officiating." CJ Feb 4, 1928 11:8

KYLE, Edwin P.
b. 1843
d. 09 Oct 1915 D-16-04-01
Co C 4 IA Cav
"War Veteran Is Dead--Rev. Edwin P. Kyle Passes at the Age of 72--Rev. Edwin P. Kyle, Civil War veteran and for twenty years a resident of Salem, died yesterday morning at 4 a.m. at his late residence, 1698 Mission street, at the age of 72 years. He is survived by his widow.
Rev. Kyle was a native of Pennsylvania. For nearly a quarter of a century he was a minister at the Nazarene church and was active in his duties until a few years ago.
The funeral services will be held tomorrow morning at 10 o'clock from the United Brethern church, Twelfth and Mission streets. Rev. H.D. Tatman will officiate and burial will be in Lee Mission cemetery." OS Oct 10, 1915 5:6 s/o William & Jane (Roddy) Kyle per D/C #5508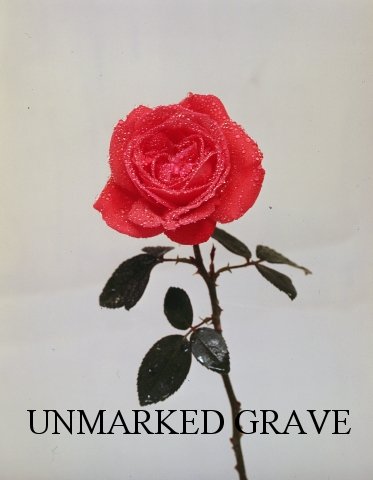 KYLE, Olive H. J.
b. 1842
d. 18 Oct 1915 D-16-04-02
"Kyle---At her home, 1698 Mission street, Monday morning, October 18, 1915, Mrs. R.H. Kyle, at the age of 73.
Funeral services will be held at 2 o'clock Tuesday afternoon from the United Brethren church, Twelfth and Mission streets, the Rev. H. B. Tallman officiating. Burial will be at Lee Mission cemetery.
The death of Mrs. Kyle was preceded by that of her husband who died Satur-day, October 9, and was buried just one week ago today. They lived in this city 23 years, at their home on Miss-ion street." CJ Oct 18, 1915 2:3 d/o Asa E. & Elizabeth Judd per D/C #5523

Home | Name Search | Plot Search | Comments |